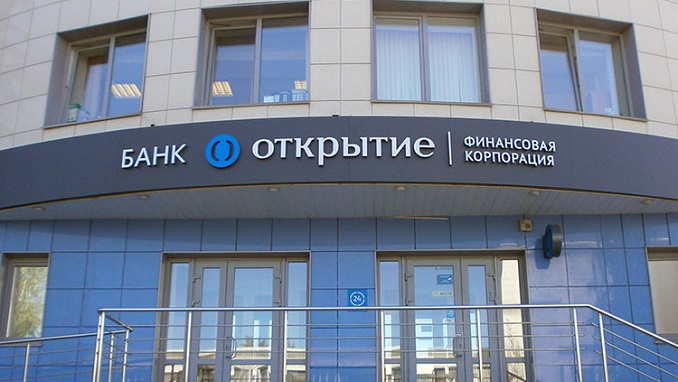 The CEO of Otkritie bank, a troubled lender bailed out by Russia's central bank last year, has almost finished its clean up and is switching its focus to growth this year, Chief Executive Mikhail Zadornov told Reuters.
In 2017, the central bank has so far spent more than 2 trillion roubles ($30 billion) on the clean-up of Otkritie, B&N, and Promsvyazbank, blaming excessive M&A activity by the three banks and their former owners.
This process includes creating a so-called bad bank from Trust, part of Otkritie bank and Rost, part of B&N bank.
The healthy parts of Otkritie and B&N will be put in a "good bank" which will be sold in the next couple of years. The bad bank, with assets of over 2 trillion roubles, will be set up this year.
Zadornov, who moved to Otkritie this year from state-owned bank VTB, said that in January-June, the bank, once Russia's largest private lender, was deleveraging its balance sheet.
"The task of the third and fourth quarters is to increase active operations," Zadornov said. He said Otkritie saw an increase in corporate and private lending by 10.5-11 percent in the third quarter, quarter-on-quarter.
"We expect a growth of 2.5-3 times in the fourth quarter versus the third," Zadornov, also a former finance minister, said of the corporate lending expectations. The bank is actively expanding in retail lending, focusing on cash loans and mortgages, he said.
He also said Otkritie had an inflow of client deposits of $93 million and 76 million euros in September.
The bank is due to receive three big industrial assets, including two oil companies, soon – a measure allowing the lender to recover "a couple of dozen billion roubles" from its ex-parent, Zadornov said.
Otkritie has also recovered 38 billion roubles from two real estate projects, including one from PIK Group's portfolio, plus a number of other real estate assets that were sold, Zadornov said. He did not specify the other assets.
The bank has also received stakes in VTB, payments system provider Qiwi and gold and silver producer Polymetal as a part of the debt recovery from the bank's former parent.