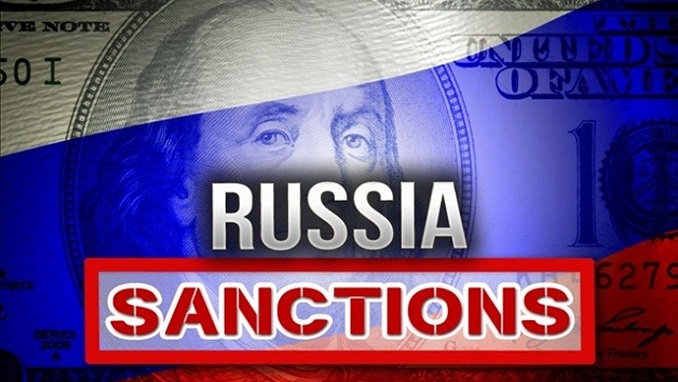 U.S. President Donald Trump has extended several packages of sanctions imposed on Russia by the Barack Obama administration over the occupation of Crimea for another year, until March 2020, according to a statement posted on the White House's website on Monday.
Trump has extended a national emergency that serves as the basis for imposing sanctions against Russia in regards to its involvement in Ukrainian crisis. In his announcement, the U.S. President said that the extension is tied to the "continued actions and policies of Russia."
The sanctions target people and organizations that "undermine democratic processes and institutions in Ukraine, endanger its sovereignty, territorial integrity and aid in the misappropriation of its assets."
The U.S. first imposed sanctions against Russia following the unfolding of the Ukrainian crisis in 2014. The sanctions have since been expanded several times to include more individuals, entities and entire economic sectors. The last such expansion took place on January 2018, when 21 individuals and 12 entities were added to the sanctions list.
Last month, the European Union, following a meeting of EU Foreign Ministers in Brussels, said it is preparing to impose new sanctions on Russia and accused Moscow of supporting separatist rebels fighting in eastern Ukraine.
"I can confirm that there is political consensus on some further measures to be taken," said Federica Mogherini, the High Representative of the European Union for Foreign Affairs and Security Policy. "Personal, targeted sanctions," she added.
The fate of 24 Ukrainian sailors arrested by Russia following an armed incident in the Kerch Strait is a factor in Europe's decision.
"It's totally unacceptable what Russia has done," said Danish Foreign Minister Anders Samuelson. "They should release the 24 seamen. Stepping up sanctions is a way to show solidarity to Ukraine and also sends a clear signal to Moscow."