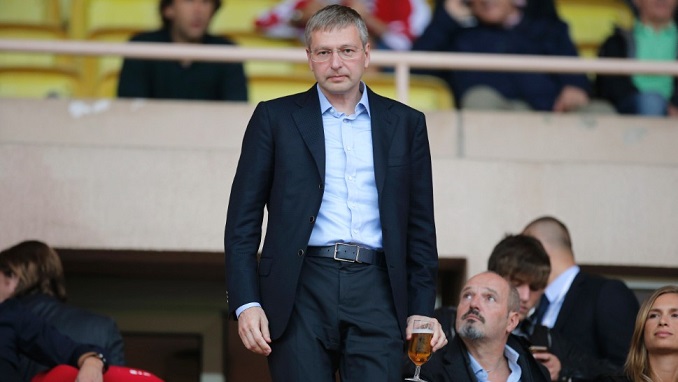 The top Democrat on the Senate Finance Committee has asked the Treasury Department for any records involving a Russian oligarch and his purchase of a U.S. mansion home from Donald Trump before he became president, The Palm Beach Post reports.
Dmitry Rybolovlev, who made his money as a fertilizer magnate and now owns a Monaco soccer team, bought the Palm Beach mansion from Trump in 2008 for about $95 million, spurring questions about the big profit Trump made on the deal amid the financial crisis.
The Russian's luxury jet also generated international intrigue when it landed in Charlotte in November 2016 on the same day then-candidate Trump was making a presidential campaign appearance. After some speculation about the visit, a spokesman confirmed that Rybolovlev was in the area to meet with officials at battery manufacturer Alevo, which has a plant in the state.
Alevo arrived in Cabarrus County in 2014 with great fanfare and later landed Rybolovlev as a major investor. But in August, the company's U.S. operations filed for bankruptcy protection and laid off 290 workers amid financial struggles and production delays. Alevo's equipment has been put up for auction, but no details have been provided on any of the buyers.
Senator Ron Wyden made his request about the home purchase in a letter dated Friday to Treasury Secretary Steven Mnuchin. The letter notes that Trump bought the property in 2004 for $41 million and then sold it to a limited liability company owned by Rybolovlev in 2008 for $95 million. The mansion has since been torn down, and the property has been split into three parcels, two of which have been sold, Wyden wrote, citing media reports.
In July, Bloomberg reported the U.S. special counsel investigating possible ties between the Donald Trump campaign and Russia in the 2016 election had expanded to examine a range of transactions involving Trump's businesses, including the sale of the Florida mansion.
A lawyer for Trump at the time said he was unaware of the inquiry but that he considered it beyond the scope of what special counsel Robert Mueller should be reviewing. Trump has denied any allegations of collusion with Russia and called the investigation a "witch hunt."