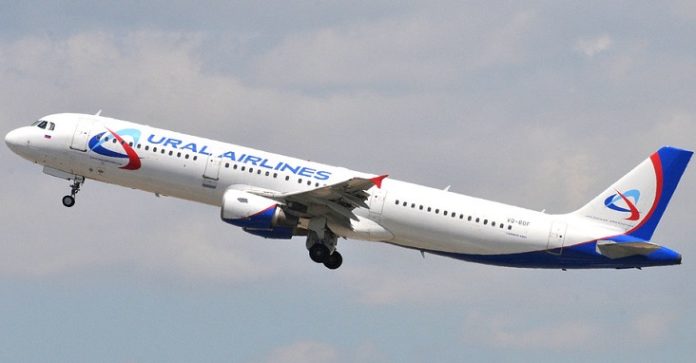 Russia's fifth-largest carrier, Ural Airlines, has received its first Airbus A320neo aircraft on lease from CDB Aviation, according to Business Wire. The delivery marks the introduction of the first CFM International LEAP-1А-powered A320neo to be operated in Russia.
The first aircraft, with registration number VP-BRX, is part of a lease agreement for three A320neos, with the two further jets due to arrive by the end of 2019. The Yekaterinburg-based carrier is a new customer for CDB Aviation, which is a wholly-owned Irish subsidiary of the China Development Bank Financial Leasing Co.
The delivery schedule for the first A320neo had slipped from April due to some issues with the type's LEAP-1A engines.
Implementing its ambitious growth and fleet renewal plans, just a few days ago Ural Airlines also contracted US lessor GECAS to provide two Airbus A321neo aircraft, with deliveries planned for October and December of this year.
U6 is planning to increase its aircraft numbers by 50 per cent by 2025, bringing its fleet up to 70 units, including new A320neos and Boeing 737 MAXs.
The privately-owned carrier has also committed to the Boeing 737 MAX, with the hoped-for December delivery of the first of 10 MAX-8s it has on firm order. It also holds an option for a further four of the currently grounded aircraft. In the original schedule, the first deliveries were due to occur in October of this year and the airline was expecting to have two MAXs in its fleet before the end of 2019.
With a current in-service fleet of 45 aircraft from the Airbus A320 family – including five A319s, 24 A320s and 16 A321s – the Russian operator served some 4.24 million passengers in the first six months of this year, a 7.7 per cent year-on-year improvement. The airline's flight geography now includes more than 200 destinations.