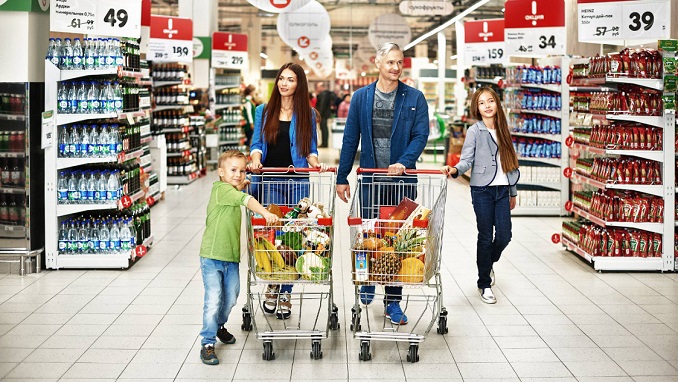 X5 Retail Group added around 1,245 new partners to its network of suppliers in Russia in 2019, the company said last week, according to Dairy News.
The retail giant aims to build long-term and mutually beneficial relationships with local producers through these partnerships. The move will help the company to expand its assortment of locally sourced goods in every region, and allow local producers to expand their businesses and access bigger markets.
The company added new suppliers from 71 regions across eight federal districts in the country last year.
The Central Federal District saw the highest number of new additions with 449 new partners registering with the retailer, including 346 in Moscow and the Moscow Region.
Around 189 local manufacturers signed up in the North-Western Federal District, out of which 113 registered in St Petersburg and the Leningrad Region.
Another 189 new suppliers joined from in the Volga Federal District, with the Samara and Nizhny Novgorod regions reporting the highest number of registrations (31 each), followed by 22 in Bashkortostan and 18 in Tatarstan.
The Siberian Federal District saw the addition of 150 new suppliers, while 133 suppliers joined from the Southern Federal District.
In the Ural Federal District, X5 signed contracts with 100 partners and added another 34 partners in the North Caucasian Federal District.
By the end of 2019, locally sourced items accounted for more than 40% of the total turnover in Pyaterochka, Perekrestok and Karusel stores in some regions, X5 said in a statement.
The company sources fresh produce such as dairy, meat products, fruit and vegetables, and grocery items from its local partners. Presently, the company has a total of 5,950 supplier partners.