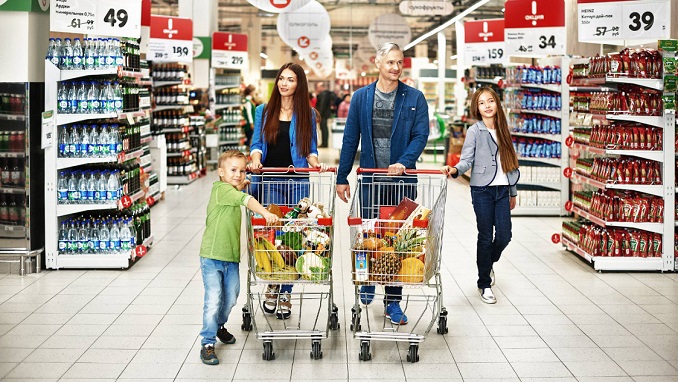 X5 Retail Group, one of Russia's leading food retailers, has expanded its logistics infrastructure in the Siberian Federal District with a Pyaterochka distribution centre (DC) in Novosibirsk, Tayga Info reported. 
The 38,500 sqm Tolmachevo DC will be used by Pyaterochka stores in the Novosibirsk, Omsk, Tomsk and Kemerovo regions, Krasnoyarsk and Altai territories, and the republics of Altai and Khakassia, handling up to 5,000 tons of goods per day, the company said.  
Its capacity enables it to service up to 1,200 retail outlets (as at 30 June 2019, the retail chain had 583 stores in Siberia). 
"Featuring eight storage zones, each with a specific temperature band, this modern center can accommodate dry goods and alcoholic beverages, fresh and frozen products, caviar, fruit and vegetables and has a banana ripening room," X5 said. 
"In the context of the active growth of the Pyaterochka retail network in Siberian regions, the new logistics complex will become a point of concentration for local suppliers," said Yulia Tyuleneva, director of the Siberia macroregion of the Pyaterochka (Fiver) retail network. 
When it reaches full capacity, the distribution center will be able to process the products of more than 700 suppliers. In addition, the opening of the retail center will significantly increase the share of Novosibirsk manufacturers, which now stands at 20%. 
"Currently, the trading network is cooperating with 62 suppliers of the Novosibirsk region," Tyuleneva added. 
In recent years, the Pyaterochka retail network has created more than 6,000 jobs in Siberia, of which 2,000 are in the Novosibirsk region, according to X5.