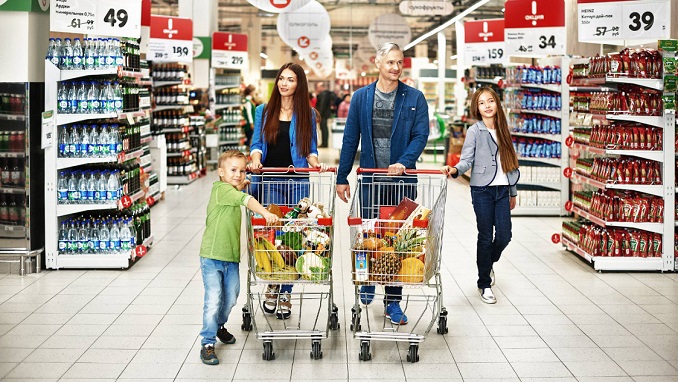 X5 Retail Group, which manages the Pyaterochka, Perekrestok and Karusel chains, can open new stores in St. Petersburg without increasing their total area, according to a statement from the St. Petersburg Office of the Federal Antimonopoly Service (FAS), RIA Novosti reported.
UFAS reported last May that X5's share of the city's grocery retail market exceeded the threshold of 25% and reached 27.03%. In June 2020, the department reported that the share of the retailer in 2019 continued to grow and at the end of last year reached 27.37%, and in the first four months of 2020, according to a rough estimate, it was already 31.75%.
"The St. Petersburg OFAS Russia has asked the retailer for information on the dynamics of opening / closing of retail facilities in 2020. As follows from the response received, since the beginning of this year, X5 has closed two stores in St. Petersburg: Pyaterochka in Kronstadt and the Karusel hypermarket on the street Rustaveli," said in the message on Thursday.
"These closings have led to a decrease in the total area of retail facilities in St. Petersburg, which allows the retailer to open new stores without increasing their total area," adds UFAS.
The department notes that preliminary estimates for January-April of this year are not official.
"During this year, the company has the right to both close and open new stores. We will assess its actions both in terms of turnover and occupied space in the first half of 2021," said the head of the OFAS Vadim Vladimirov, whose words are quoted in the message.
According to the Russian law on trade, a retail network whose share exceeds 25% of the volume of all sold food products in monetary terms within the boundaries of a constituent entity of the Russian Federation, a municipal district or an urban district is not entitled to purchase or lease additional area for trading within these boundaries.