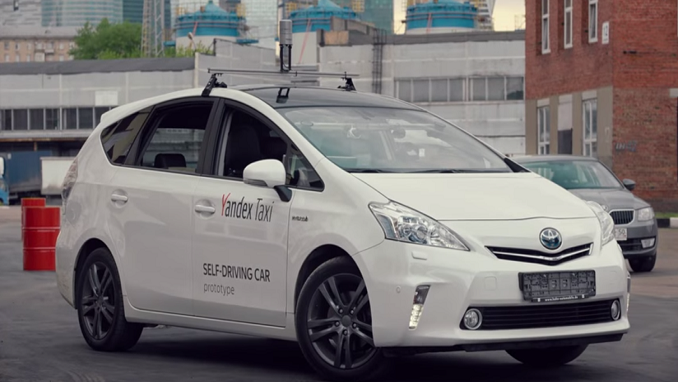 Russia's biggest mobile taxi service, Yandex.Taxi, is considering the introduction of a guaranteed minimum income for its drivers, Kommersant reported on Wednesday citing industry sources.
The competition in Russia's online taxi-hailing business has become cutthroat and the leading companies are looking for ways to distinguish themselves from the competition. Most recently Yandex.Taxi introduced a rating system for drivers, which was seen as putting additional pressure on those deciding to work for the platform.
Low fares, bad customer behavior, as well as lack of support for drivers from the platform companies are the most common complaints by Yandex drivers in Moscow.
Yandex.Taxi, a joint venture of Russian internet major Yandex (59.3%) and U.S. ride-hailing giant Uber (36.9%), is reportedly considering to guarantee either a fixed daily income or a minimum fixed income for a number of rides a day/hour to its drivers. The model is being tested in selected Russian cities, such as Voronezh, Volgodonsk, and Kazan.
Analysts surveyed by Kommersant welcome the initiative, as it would be beneficial for both the drivers and Yandex.Taxi that could save on subsidies and other bonus payments.  However, this could result in an increase in the cost of the service to the passengers.
"Yandex is rapidly expanding its ecosystem and is penetrating deeper into the everyday life of Russians," Sberbank said in a report on the company issued on March 13.
The analysts reiterated the Buy rating on the name and increased the target price by 4% to $51 per share, mostly due to an increase of the Yandex.Taxi valuation is driven by the analysis of the food delivery business.
Sberbank values Yandex.Taxi joint venture with Uber at $7.5 billion, which implies $13.75 per Yandex share, 27% of the target price. The bank expects Yandex.Eats, the food delivery segment of the taxi business to grow between 2018 and 2022 at a compounded annual growth rate (CAGR) of 88% and its net revenues at a CAGR above 100%.