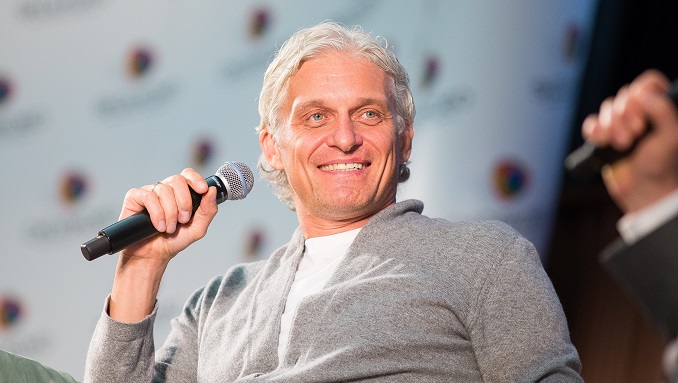 Russian Billionaire Oleg Tinkov, the founding shareholder of London-listed consumer lender TCS Group, has sold $150 million worth of Global Depository Receipts in the holding that controls Tinkoff Bank, Interfax reports.  
Altoville Holdings, a firm tied to TCS Group founder Tinkov, sold 8.3 million GDRs at $18 each, the group said in a statement. As a result of the placement, Tinkov's stake will decline to 43.8 percent from 48.3 percent, the group said.
The businessman said he decided to offload some of his shares after buying them in 2018 at times of elevated market volatility.
"Now, when the price of our shares has stabilized once again, I've sold a part of my stake back to the market. This, I hope, would contribute to a further increase in the shares' liquidity," Tinkov said.
TCS, the parent company of Tinkoff Bank, earlier this week reported a record profit for 2018 and forecast it would increase further this year. Tinkoff Bank is one of the largest players in Russia's credit card market.
The move marks the second time this week that a Russian billionaire has cashed in on investment amid favorable market conditions. On Wednesday, Russian businessmen Roman Abramovich offloaded some of his stake in Nornickel through an accelerated book-building deal (ABB). Investment bankers said this demonstrates continued global interest in certain Russian assets despite sanctions and a challenging business environment in the country.
Abramovich and his partners sold $551 million of shares in mining giant Norilsk Nickel on Wednesday. The shares represent a 1.7 stake in the company and were mostly bought by British-based investors.