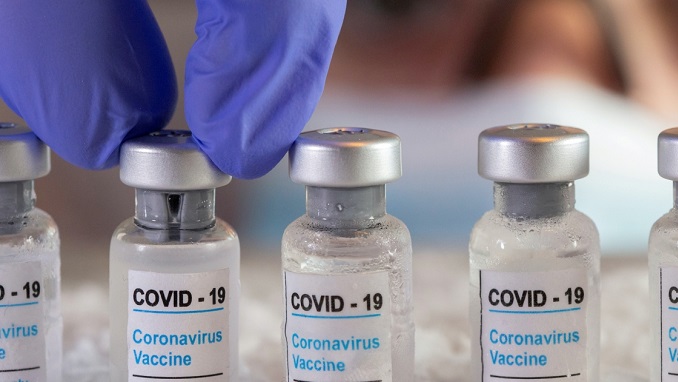 Russia is ready for cooperation with Spain in the area of combating the novel coronavirus infection, including vaccine production, Russian Deputy Prime Minister Alexander Novak said on Friday after a meeting of the Russian-Spanish intergovernmental trade-and-economic operation commission, TASS reported.
"Russia is ready to cooperate with Spanish partners to combat the coronavirus infection: in conducting joint research, experience exchanges, as well as in organizing vaccine production," he said.
According to the Russian deputy prime minister, participants in the meeting stressed that despite the difficult situation on the global markets, Russia and Spain continue to be strategic partners in Europe. "The meeting is of special importance for our traditionally friendly relations. Spain is Russia's important partner. Moscow and Madrid demonstrate a high level of mutual understanding on key matters," Novak noted.
Spain is among the countries most hit by the coronavirus infection. Spain's government debt reached 117.1% of GDP by the end of 2020. The country has recorded more than 2.7 million confirmed coronavirus cases, with a coronavirus-related death toll standing at some 57,800. A high alert regime was imposed in Spain in late October 2020 to be extended to May 2021.
Russia was the world's first to register an anti-coronavirus vaccine on August 11, 2020. The vaccine, developed by the Gamaleya National Research Center for Epidemiology and Microbiology of the Russian Health Ministry, was given the name Sputnik V. It is a vector vaccine based on the human adenovirus.
On February 2, 2020, The Lancet, a world-acclaimed medical journal, published the results of the third phase of Sputnik V clinical tests. The vaccine has proved to be among the world's safest and most efficient. Thus, its efficacy is estimated at 91.6% and 91.8% among volunteers older than 60. Ninety-eight percent of volunteers developed antibodies to the coronavirus. All developed cell-mediated immunity.