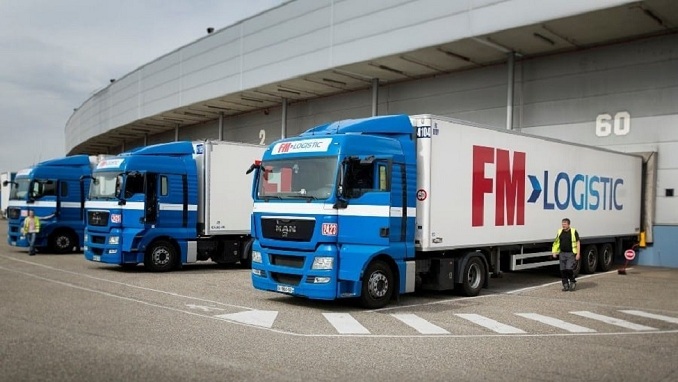 The French third-party logistics company FM Logistic has appointed Oleg Alkhamov as Managing Director for Russia. As of April 2021, his accountabilities will include leading the Russia executive team with direct oversight for 8,000 employees, overall business development and operations in the country. Oleg Alkhamov will report to Christophe Menivard, the group executive committee member responsible for Eastern Europe (Russia, Ukraine, Romania).
Oleg Alkhamov made most of his career in the FMCG and retail sectors, most recently at Auchan Retail. He joined the French retailer in 2008 and successively held the positions of financial controller, chief accounting officer, financial controller for the group's holdings (2011-12) and financial director (2012-2015). Between 2015 and 2017, Oleg was managing director for Auchan Retail's hypermarkets division in Russia, before joining the Corporate headquarters in France in 2017 as group performance director.
His prior experiences include financial positions in Russia at D'Aucy, a French food company, and Energoremont. Oleg Alkhamov graduated in economics from the Peoples' Friendship University of Russia in Moscow and holds an MBA as part of Mazars' TheNextMBA programme.
Oleg Alkhamov is trilingual in Russian, French and English.
"Oleg's first hand knowledge of the challenges facing the retail and consumer goods industry, his track record delivering operational excellence and his financial acumen will reinforce our service to customers in Russia, building on the leading position developed by FM Logistic", said Christophe Menivard, member of the executive committee.
"I am excited to be joining the FM Logistic team at this pivotal time in the development of omnichannel retail. The company's portfolio of customers is impressive and its commitment to finding solutions for more sustainable supply chains is compelling, said Oleg Alkhamov, Managing Director for Russia, FM Logistic.
FM Logistic customers in Russia include Obi, Haribo, Etam, Nespresso, Metro and many renowned luxury and cosmetics brands.