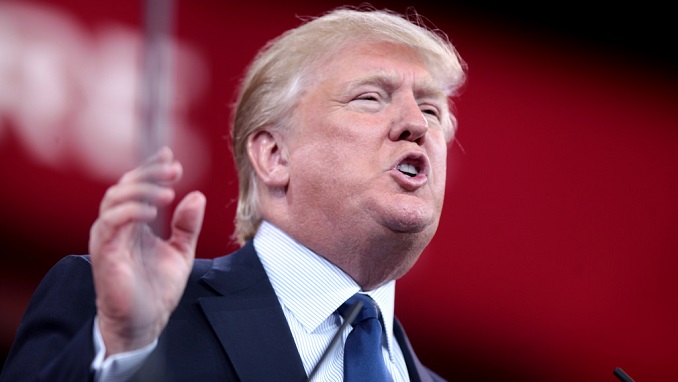 An international infrastructure project which, if implemented, could rival Beijing's One Belt, One Road initiative is being considered by the United States, Australia, India and Japan, Kommersant reported citing the Australian Financial Review.
The proposed move seeks an alternative to those countries, which could accept China's aid, according to a source cited by the media outlet. The issue is expected to be discussed by Australian Prime Minister Malcolm Turnbull and U.S. President Donald Trump later this week.
Russian experts interviewed by Kommersant are certain that the project was revived last summer after a decade-long interruption from containing China.
"Of course, this initiative is aimed at countering China's strategy. However, it is hard to believe that it will yield any tangible results under the Trump administration since he announced that many foreign policy projects would be curtailed," said Alexander Gabuev, Senior Fellow and Chair of Russia in the Asia-Pacific Program at the Carnegie Moscow Center.
According to the analyst, the most effective tool to rival China's One Belt, One Road initiative would be "the completion of the Trans-Pacific Partnership (TPP)," which was vigorously promoted by former U.S. President Barack Obama. However, the current White House occupant has withdrawn from the talks arguing that the agreement is out of tune with America's interests.
Anton Tsvetov, an expert at the Center for Strategic Research, has a similar stance on the issue.
"The alternative 'democratic Indo-Pacific belt project' can hardly be launched with ease, mainly because relations between businesses and the governments in the four aforementioned countries are very different from those in China. Apparently, they hope that the countries receiving infrastructure investment will not want to depend entirely on Chinese money and will seek, at the very least, to diversify investment sources," Tsvetov said.