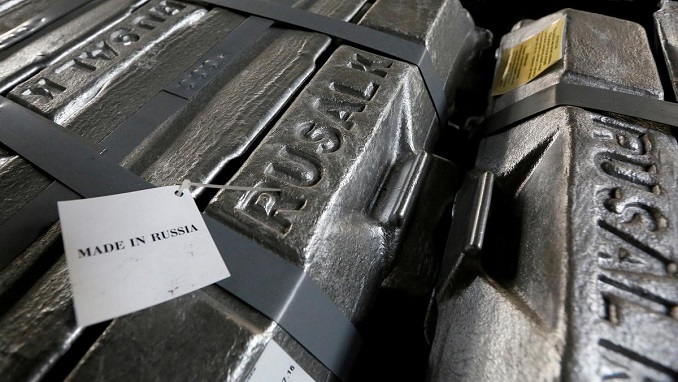 U.S.-sanctioned Russian aluminum giant Rusal will re-register as an international company in Russia after its board decided to leave the current operating jurisdictive of Jersey, Rusal said in a statement to the Hong Kong stock exchange.
"After careful consideration, the board of directors decided that this is in the interests of the company and its shareholders," the statement said.
According to Life.ru, the company announced the move, which is seen as part of Rusal's current efforts to avoid U.S. sanctions, in July. The aluminum giant was put on the U.S. sanctions list in April this year, along with eight other companies owned by Oleg Deripaska. The billionaire has since agreed to step down from all positions in the companies' management in order to appease U.S. authorities.
Last month, the U.S. Department of the Treasury's Office of Foreign Assets Control (OFAC) has granted another month's reprieve to Rusal, prolonging the expiration date of the company's general licenses to December 12.
According to OFAC, the extension embodied in General Licenses 13E, 14B, and 16B is in recognition of progress En+ Group, Rusal and Oleg Deripaska have made in transferring ownership over the months since the sanctions were enacted.
Meanwhile, the Russian aluminum giant posted a third-quarter adjusted net profit of $338 million on Monday, up 55 percent from the previous quarter, as sanctions imposed by Washington in April on the Hong Kong-listed company were postponed.
"The increase in performance indicators in the third quarter of 2018 is a result of a one-off recovery effect after a significant reduction in sales volume in the second quarter of 2018 when the sanctions were announced," a representative of Rusal told Reuters.