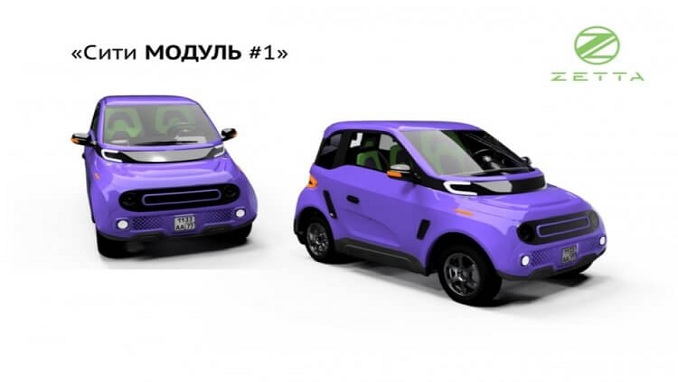 Russia's first domestically made electric car Zetta (Zero Emission Terra Transport Asset) will be launched in 2020 as its certification is in the final stages, the Minister of Industry and Trade Denis Manturov has said, according to Regnum news agency.
Zetta, made by the Russian Engineering and Manufacturing Company, will be the first Russian e-car. It could run at up to 120km/h with no-recharge distance between of about 200km. The starting production capacity of the vehicle in 15,000 units annually.
Previous reports on Zetta indicated that the retail price for the e-car would amount to about $7,000, which would make it the cheapest in its class in the world, on par with such under-$10,000 models as Renault City K-ZE and Ora R1.
Zetta will be produced in Russian car industry capital Toliatti (home to the country's largest carmaker AvtoVaz). According to an interview to RIA Novosti by the CEO of REMC Denis Shurovsky, the REMC is a privately-funded start-up founded three years ago and attracting investment of about 450 million ($7 million).
The e-car's four in-wheel hub induction electric motors provide a nominal power of 46hp (34.4kW) and a peak power of 97 hp (72.4 kW). All of this will be powered by a 10kWh battery that will give the Zetta a range of around 200 km.
Shurovsky also claimed that Zetta being 99% localised and the only foreign component being the battery imported from China. About two thirds of the production of Zetta is planned to be exported in 2020-2021.