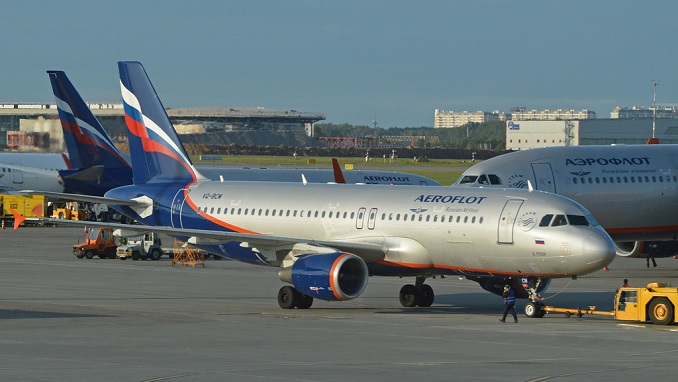 The Russian airline Aeroflot is planning to launch flights between Tallinn and Moscow in August, but Tallinn Airport and the Estonian Ministry of Economic Affairs and Communications said that the opening of routes nevertheless depends on the epidemiological situation in Russia and the number of new infections, The Baltic Times reported.
Ticket sales are already open on the Aeroflot website and the first flights should take place from August 1.
"When permitting and denying countries, we are guided by the infection rate, which must be 25 or less per 100,000 inhabitants in the last 14 days in order to open a route. The opening of a route also depends on the destination country's own rules. As in Estonia, there are restrictions upon entering the country in place in other countries, which should be taken into account when planning one's trip," said Rasmus Ruuda, press spokesman of the Ministry of Economic Affairs and Communications.
According to the latest data, the morbidity rate in Russia is 63.9.
CCO of Tallinn Airport Eero Pargmae said that Ukrainian routes had to be closed again due to new infections.
"Indeed, the rate in Russia is quite high, the rate in Sweden is the highest in Europe. The rate of the countries of the European Union is definitely reliable. When it comes Russia and Ukraine, one may be slightly doubtful, but they give somewhat of an indication," Pargmae said.
With regard to the spread of the coronavirus, the Ministry of Foreign Affairs urges that travel be avoided, except to European countries where there have been 16 or fewer infected people per 100,000 inhabitants in the last 14 days and that are on the list of countries from which people arriving in Estonia are not required to self-isolate.