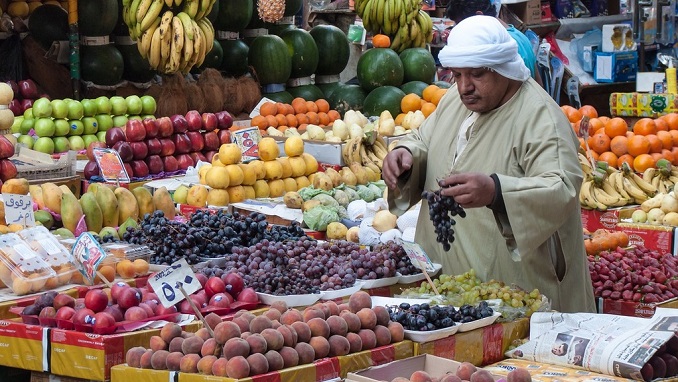 The ongoing political tensions and sanctions that burden relations between Russia and Europe have created opportunities for African companies to enter the Russian market and fill the gap, Modern Diplomacy writes.
Rex Bowden, Managing Director at Zambia-based Catalyze – International Events, said in an interview after the 27th World Food Moscow exhibition that while EU states and Turkey have been banned from exporting some key food and beverage products to the Russian Federation, a number of African countries have identified this market opportunity. South Africa and Egypt, as examples, have had a constant growth in trade to Russia over the past five years, whereas that of other countries around the world have decreased dramatically, Bowden explained.
According to him, "Africa fresh produce is also growing due to massive international demand and there has been a steady growth in the output in Africa. All these factors point towards continued growth into Russia from African countries."
The World Food Moscow exhibition has been acknowledged as the best platform for introducing new products to the Russian market. South Africa, Egypt, Tunisia, Morocco, Algeria, Nigeria, Kenya, Tanzania, and Rwanda are among African countries participating in this year's exhibition.
These African countries have shown their preparedness to cooperate and are still looking at the possibility to boost exports of agricultural products, especially fruits and vegetables to the Russian food market to help fill in the gap after President Vladimir Putin slapped sanctions that severely limit food imports from those EU countries.
For example, Egypt exported $26.8 billion worth of goods globally. Food companies from the country have spotted a huge opportunity to get their products to the lucrative Russian market. In 2017, Egyptian exports to Russia increased by 30% according to the Russian Trade and Industry Ministry. The future looks great for Egyptian produce in the Russian food market.
"Russia has a huge and fantastic consumer base for agricultural products from Africa. Be it fresh tropical fruits and vegetables, or the processed ones, dried or canned. In fact, the African exporters have keen interest in the Russian market but face many challenges in getting their goods delivered to consumers in Russia," says Rex Essenowo, Senior Executive of Asia-Africa Trade, a Moscow based business lobbying NGO.