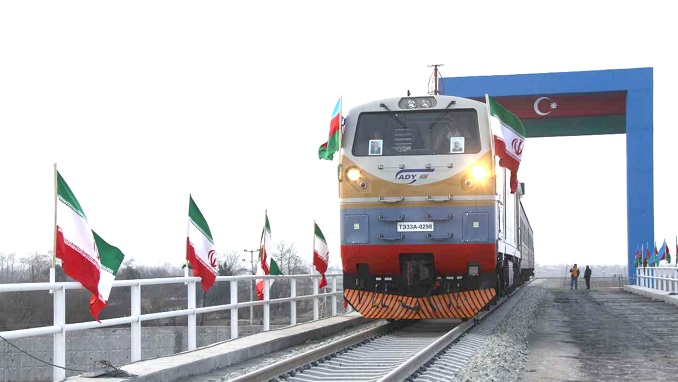 American sanctions in Iran will not affect the country's railway cooperation with Russia, says Hossein Ashouri, deputy director of the Islamic Republic of Iran Railways, according to Mehr news agency.  The official said the previous sanctions weren't able to affect the ongoing Iran-Russia railway construction projects.  
"In recent years, Russia has been under international sanctions. However, even during the sanctions period, Iran had no problems with railway cooperation with Russia. Now when some new restrictions have been introduced, I'm sure they won't affect our cooperation in any way," Ashouri said.  
The two sides have signed contracts for the production of railcars and electrifying railways.
According to the official, contractors and specialists from both counties take part in joint projects. Since the commissioning is carried out by Russian specialists, equipment is also provided by the Russian side in accordance with their agreements.
"Both Iranian and foreign specialists are involved in the projects carried out with the participation of foreign companies. In accordance with the arrangements for the project, Russia's responsible for the project finance, however, both Iranian and Russian contractors and specialists take part in the project. These projects allow for both the domestic and foreign potential of the companies to be used."
The Russian side is also responsible for the provision of equipment and spare parts, Ashouri said, adding that there's no difference between Russian or any other foreign equipment since all the companies are functioning in keeping with international standards.
"As Russia is responsible for the financial side of the project, then the equipment must also be supplied by this party. We don't seek any advantages of Russian equipment over foreign equipment. If we had signed a contract with another country, we would've bought the equipment there."