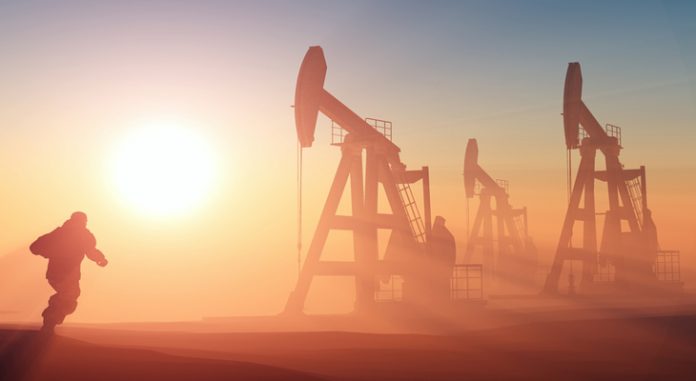 Despite being technically bankrupt, Iran is nearing completion of South Pars Phase 11, one of the world's largest new natural gas developments, RT reports.
The net present value of Iran's supergiant South Pars natural gas field has jumped from an estimated $116 billion at this point last year to $135 billion now, a senior oil and gas industry source who works closely with Iran's Petroleum Ministry exclusively told OilPrice.com last week.
The key reason behind this valuation boost is that progress across all areas of the development, including the controversial Phase 11, has picked up pace on the back of an increase in the involvement of various Chinese companies who operate under the US' sanctions radar through individual contact-only projects, not as official field developers. Given this, it is now expected by Iran's Petroleum Ministry that the entire South Pars project will be producing at or near fully Phase 1 capacity well in advance of the March 2022 official completion date.
Thus specific project-by-project 'contract-only' mode of working has been employed by China at scale in Iran ever since it – officially at least – China National Petroleum Corporation (CNPC) withdrew from the flagship Phase 11 development of South Pars in October last year.
"It was obvious to anyone who knows how China works in such situations, including in neighbouring Iraq, that it was not going to walk away from its investment either in Phase 11 or in Iran as a whole, especially as it was in the process of widening out the 25-year deal with the country," said the Iran source.
Indeed, quite aside from the massive geopolitical importance of Iran (and close ally Iraq) to China, the 25-year deal means that in exchange for at least $400 billion from China, Chinese companies will be given the first option to bid on any new – or stalled or uncompleted – oil, gas, and petrochemicals projects in Iran.
China will also be able to buy any and all oil, gas, and petrochemicals products at a minimum guaranteed discount of 12 percent to the six-month rolling mean average price of comparable benchmark products, plus another 6 to 8 percent of that metric for risk-adjusted compensation.
Additionally, China will be able to pay in soft currencies accrued from doing business in Africa and the Former Soviet Union states and, this given the exchange rates involved, means that China is looking at another 8 to 12 percent discount, which means a total discount of around 32 percent for China on all oil, gas, and petrochemicals purchases.
"At the time China officially withdrew from Phase 11 it was at a delicate point in the trade war negotiations with the US so had to show willing but it just changed it way of doing the same work with these project by project contracts," the source added.