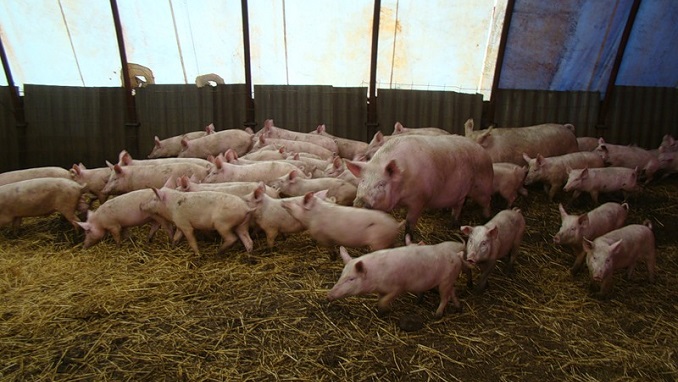 Russia's largest vertically integrated meat producer in Russia, Cherkizovo Group, has announced that it has secured a $232 million loan from Alfa Bank to upgrade its pork business, according to Finam.ru.
The money will be used by Cherkizovo-Pork to build, refurbish, and upgrade pig farms, purchase equipment, and acquire breeding materials, hybrid breeder sows, machinery, and specialized vehicles.
The company will also build two sow farms and up to 20 nurseries and finisher sites with funds available under the open credit line. It aims to build five nurseries and finisher sites during this year.
The meat producer's mid-term strategy for the pork business is to boost performance by using the most cutting-edge production facilities, and putting in place one of world's best finisher nutrition programmes.
On Friday, Cherkizovo said it plans to invest $60 million in a project to process soybeans in the Lipetsk region. The company's general director Sergei Mikhailov told reporters on the sidelines of the Gaidar Forum.
Mikhailov noted that "projects are being considered for the implementation of soybean processing, including in the Lipetsk region. While the project is being studied. But the volume of investments will be about 4 billion rubles."
Cherkizovo Group companies produce chicken meat, pork and meat processing products, which includes 8 full-cycle poultry farms, 16 pig farms, 6 meat processing plants, and 8 feed mills and more than 287 thousand hectares of agricultural land. The Cherkizovo portfolio includes such brands as Cherkizovsky, Petelinka, and the Empire of Taste.