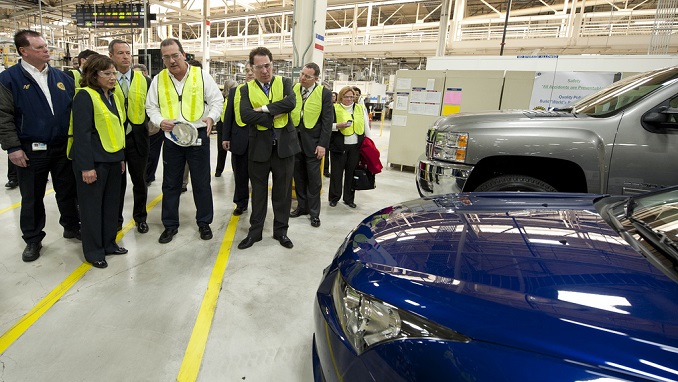 GM Uzbekistan, а joint venture between U.S. automaker General Motors and local company Uzavtosanoat, continues negotiations on the creation of an assembly plant in Russia, Trend news agency reports.
Jahongir Tillaev, director of sales and service for GM-Uzbekistan, was quoted as saying the move would benefit both the company and its customers, as it would ultimately bring down the price of vehicles in the two markets.
A spokesman for Automotive Center Estacada, the organization representing GM-Uzbekistan in Kyrgyzstan, said the assembly plant there would be opened in cooperation with a local partner. Preparation work on the site is slated to start this month and the facility should produce its first finished vehicles by the end of the year.
Plans for a new GM-Uzbekistan plant in Russia, meanwhile, which were first mentioned in 2017, have been confirmed by Uzbekistan's deputy prime minister, Nodir Otazhonov. He said the carmaker was in discussions with the Industry and Trade Ministry of Russia about the legislative framework underpinning the plans and was already looking at a potential site for the facility. That could be in either the Samara or Leningrad regions, he added.
Last week, Umidzhan Salimov, Deputy Chairman of the Board for Development and Marketing of Uzavtosanoat, said that his company is preparing to continue export to Russia. The manager clarified that it is important for companies to understand "how potential customers will react to the price factor." Currently, about 130 car kits have already been sent to assembly production in Kazakhstan. From there, finished products will be shipped to Russia, Salimov said.
Sales of cars assembled at the facilities of GM Uzbekistan were temporarily suspended in August 2018. The head of Uzavtosanoat, Shavkat Umurzakov said then that the export was stopped due to the loss of sales in foreign markets.