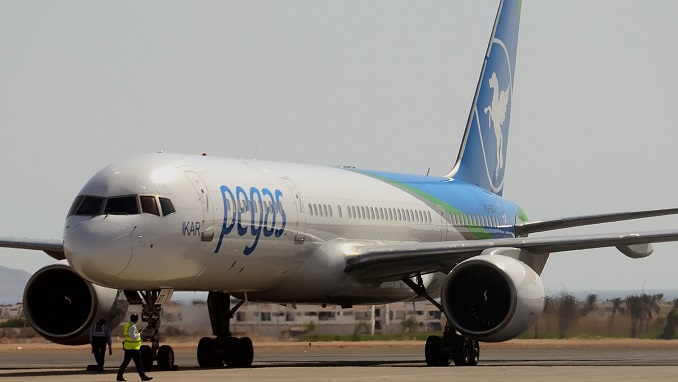 Pegas Touristik, a Russian tour operator which organizes about 300 charter flights every season, has decided to discontinue its charter operations in India's Goa from January 12, The Times of India reports.
Joao Xavier Miranda of Cicerone Air Transport Services, an airline representative firm, said Pegas' decision is due to the losses it suffered on its Goa account.
Charter operators are feeling the heat, as despite Pegas Touristik's several requests to the Airport Authority of India (AAI), the operators didn't get any government relief, he said.
"Elsewhere charter operators are incentivized for their operations," he said.
Pegas Touristik will continue its operations in Goa and will bring in Russian tourists, but on scheduled flights, the official added.
Anticipating this kind of situation, Miranda said they had appealed to the AAI after Egypt and Turkey were closed for tourists due to internal strife and urged it to simplify things for charter operators.
"The government is not interested in protecting the tourism industry. Goa is losing international tourists," he said, adding that after mining, this is one industry Goa's economy is heavily dependent on.
Miranda said despite its internal disturbance, Egypt has been doing a lot to boost tourism, especially charter tourism.
"Since things are normalizing there, operators are opting for their old destinations as they are more economical — better packages are offered and plus those are short haul destinations," he said. Miranda added: "Goa can't be complacent when competition has intensified."
Goa welcomes 200,000-250,000 charter tourists every year of which more than 60% come from Russia.