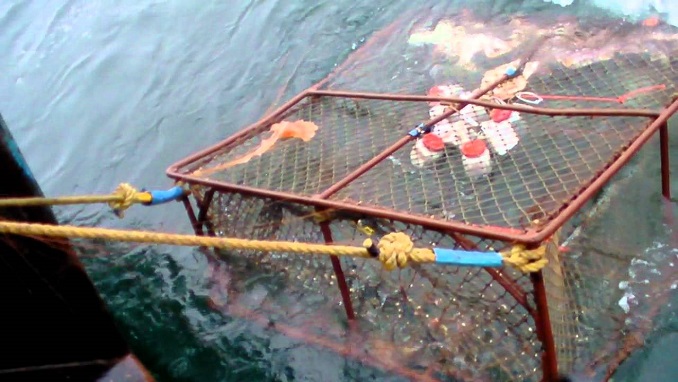 The value of new licenses for crab fishing in Russia stands at 125.5 billion rubles ($1.9 billion), Vedomosti reported last week citing documents from the Ministry of Agriculture approved by Prime Minister Dmitry Medvedev.
The world-famous Kamchatka red crab is regarded as Russia's "other caviar" and fetches high prices from export as well as being highly valued by the Russians themselves as a favorite delicacy.
Russia's Federal Agency for Fishery said on Friday that the first auctions for crab catch quotas are preliminarily scheduled for this month.
Russia moved to auction off 50% of crab fishing quotas instead of assigning the quotas to market players in proportion to the catch as in previous years. The respective law was signed by President Vladimir Putin in May this year.
The government will net much more than 80-110 billion rubles previously expected from shaking up the crab market and redistributing the licenses. The total starting price is still below the 152 billion rubles ($2.27 billion) proposed by the Federal Antimonopoly Service (FAS).
The initiative was first proposed in 2017 and was virulently opposed by established market players that had already spent $2 billion on quotas in 2001-2017, which argued that withdrawing the roll-over assignment of the licenses would lead to disruption of operations and investment among smaller regional players.
Under the new rules, 50% of all the crab fishing quotas are pegged to the auction winner for 15 years, with the winners of the auctions having to implement a very loosely defined "investment project".
Analysts and union representatives believe the prices set for the auctions are too high.
"There is an impression that the prices have been ramped up to exclude most of the potential participants, with only a handful of market players able to afford them," the head of the Association of Fishing Businesses of the Primorks region Georgy Martynov told Vedomosti.