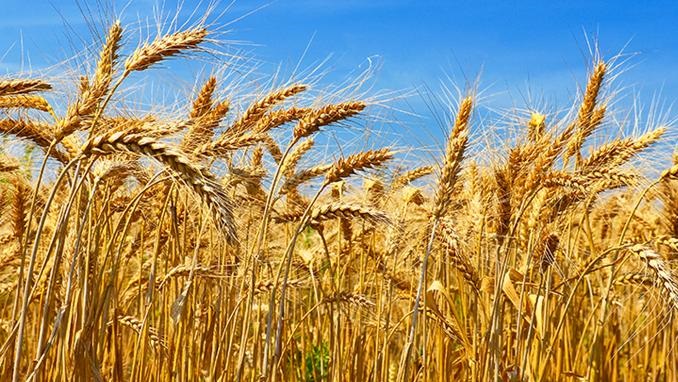 Strong forecasts for the European harvest as well as a weak ruble pressured Russian wheat export prices last week, as competition from other exporters increased, Reuters reported citing analysts.
Russian agricultural consultancy SovEcon said that Black Sea prices for wheat with 12.5% protein content fell $2 to $195 per ton free on board (FOB) by the end of last week.
Another Moscow-based consultancy, IKAR, also quoted FOB wheat at $195 per ton. The firm said earlier on Monday it had cut its 2019 domestic wheat crop forecast to 75.5 million tons from 76.4 million tons.
"(The European) crop looks good, (while) Russian wheat crop issues are not big enough to impress the market," SovEcon said. "The falling rouble may have been the only good news for exporters" last week, it added.
Russia has exported 3.88 million tons of grain since the start of the 2019/20 season, 17% less than during the same period the previous year, SovEcon said, citing data from Russian port authorities. That figure included 3.04 million tons of wheat.
On the domestic wheat market, prices continued to fall on the arrival of the new crop, though SovEcon said in Russia's southern region, prices were on the rise again.
Overall, prices for third-class wheat remained flat at 10,475 rubles ($161) per ton at the end of last week in European parts of Russia on an ex-works basis, SovEcon said. Ex-works does not include delivery costs.
Sunflower seed prices rose by 75 rubles to 19,925 rubles per ton, while domestic sunflower oil prices jumped by 925 rubles to 45,500 rubles per ton, SovEcon said. FOB export prices for sunflower oil rose $5 to $745 per ton.
IKAR said its price index for white sugar from southern Russia fell to $392 per ton from $427.5 a week earlier.