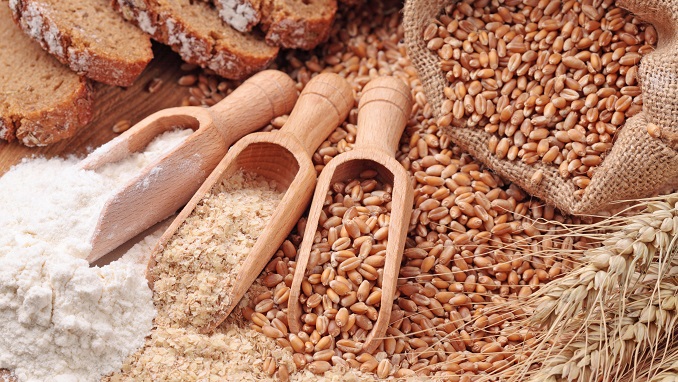 Russia has harvested 110 million tons of grain in 2018, agriculture minister Dmitry Patrushev told President Vladimir Putin during a meeting, RIA news agency reports.
According to the minister, the indicator is 11% higher than the average annual harvest of the past five years. Patrushev said that the value of agricultural exports from Russia might reach $26 billion this year.
The official also said that this year the country plans to collect 18 million tons of oilseeds, which is 1.5 million tons more than a year earlier. Beet harvesting is almost complete, with the harvest exceeding 41 million tons. In addition, 6.7 million tons of potatoes, 4.2 million tons of open ground vegetables, nearly 1 million tons of greenhouse vegetables and more than 1 million tons of fruits and berries were harvested, Patrushev said.
In 2017, Russia recorded a historically highest harvest of 135.4 million tons in net weight, including 85.9 million tons of wheat. The grain harvest in 2016 amounted to 120.7 million tons.
Last week, the Agriculture Ministry slightly upped its projection for the country's wheat crop this year to 70 million tons after processing. It was initially projected that wheat production in Russia in 2018 would amount to 69.3 million tons.
On Thursday, the International Grains Council (IGC) said the total global grains production is forecast to hit a three-year low, falling short of demand and keeping global trade strong. IGC members assessed the latest supply and demand outlook and market developments for grains, rice and oilseeds as well as recent changes in national policies and administrative matters.
At a three-year low of 2,079 million tons, world total grains (wheat and coarse grains) production was forecast to be down by 24 million tons year-on-year, as an improved maize harvest was seen being outweighed by reductions for other crops.