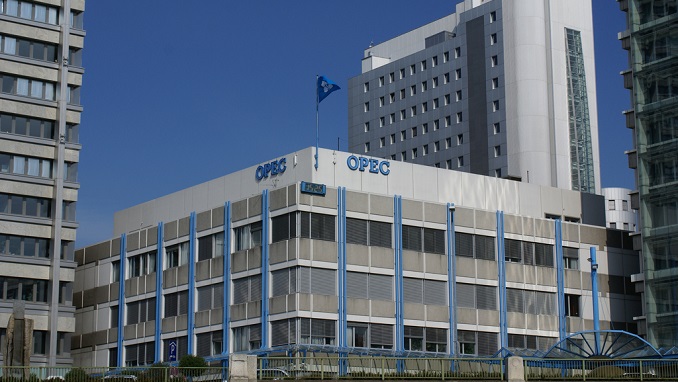 OPEC countries have failed to agree on possible cuts to oil production in an attempt to stabilize prices as they are set to meet representatives of Russia and other non-member producers for talks on the issue, The Economic Times reports.
Saudi Arabia, OPEC's de facto leader, has been pushing a cut of about 1 million barrels a day, but the oil cartel was not able to make a decision on Thursday. Analysts say they're likely waiting to hear from non-OPEC Russia to better coordinate the cut.
Brent oil, the international standard, was down 59 cents at $59.47 a barrel while benchmark New York crude was 61 cents lower at $50.88 ahead of the meeting. Oil prices have fallen about 25 percent in recent months.
Heading into Friday's meeting in Vienna, Nigerian Petroleum Minister Ibe Kachikwu told reporters he was "hopeful" the nations would be able to reach an agreement.
Kremlin spokesman Dmitry Peskov said on Friday that Russian President Vladimir Putin and Energy Minister Alexander Novak held discussions prior to the meeting with the Organization of the Petroleum Exporting Countries in Vienna.
The spokesman declined to comment on whether Russia was ready to contribute to global oil production cuts.
According to Bloomberg, the lack of a deal so far shows how OPEC is under pressure from forces re-drawing the global oil map, leaving it increasingly dependent on the support of non-member Russia while also subject to vociferous opposition from U.S. President Donald Trump. In a striking development, the U.S. revealed that it turned into a net exporter of petroleum for the first time in 75 years last week thanks to the shale boom.