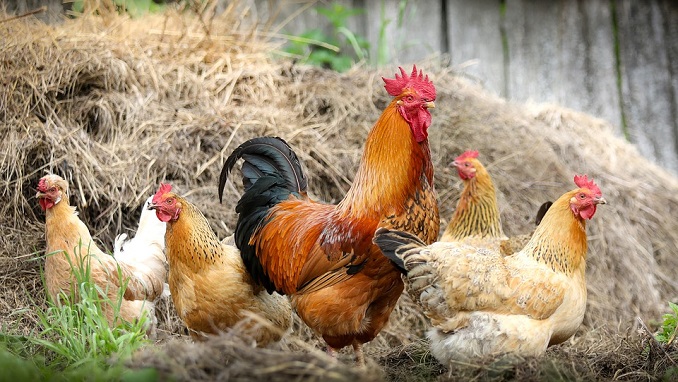 Russia produced 1.15 million tons of poultry meat in the first quarter of 2019, 6.2% down on the same period of the previous year, Global Meat News reports.
"An oversaturated domestic market and a series of bankruptcies in the segment contributed to the decline Poultry production in Russia had been in growth for nearly two decades consecutively, driven primarily by state aid and import replacements, but there appeared to be no room for further development," according to the Russian Union of Poultry Farmers, Rosptitsesoyuz.
As of early 2019, Russia was manufacturing 33.7 kg of poultry per capita, the fourth-highest rate in the world, said Elena Stepanova, deputy director of Rosptitsesoyuz, speaking at the Russian Meat and Feed Industry conference in Moscow.
The world's 2019 average rate is 16.2 kg per capita, and current production in Russia was already equal to domestic demand, Stepanova said.
"In 2019, we forecast some increase in production, but this growth will be attributed primarily to exports. We consider the balance on the domestic poultry market as fully built," Stepanova said, adding that overall poultry production in Russia in 2019 was expected to grow by 2.7% compared to the previous year, to 5.11 million tons.
Rosptitsesoyuz appeared to be bullish about the future of Russia's poultry industry, anticipating growth to reach 5.55 million tons by 2024. However, domestic demand in the next few years was expected to remain unchanged, at somewhere around 5.14 million tons, so any additional volume would be for exports, Stepanova said.
In 2019, poultry exports are forecast to grow by 70% compared to 2018, to 310,000t. Recent data published by the Russian State Statistical Service, Rosstat, has shown that poultry production in Russia has been falling not only in the Russian south, the region where several major bankruptcies took place over the past year but also in the Central federal district, where Russia's 2019 biggest poultry holdings are located.