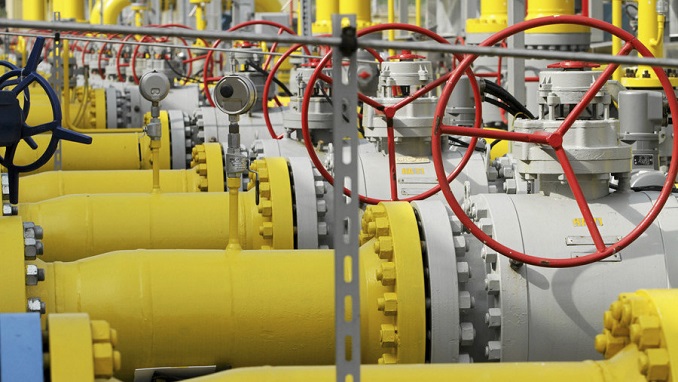 India on Monday imported its first ever cargo of gas from Russia under a long-term deal as the world's fourth-largest buyer of liquefied natural gas (LNG) diversifies its import basket to meet its vast energy needs, PTI reports.
LNG carrier 'Kano', carrying a shipment from Russian gas giant Gazprom supplied from Nigeria, docked at Indian company Petronet LNG's import facility on Monday morning, officials said.
State-owned gas utility GAIL India Ltd will bring the shipload of LNG from Gazprom at Petronet LNG Ltd's import terminal here, official sources said.  Beginning of supplies from Russia comes within weeks of India importing its first ever LNG cargo from the United States under a long-term import deal.
GAIL has renegotiated the terms of the 20-year deal with Gazprom to import 2.5 million tons of LNG a year. Both a price and a volume increase have been agreed on. Sources said the renegotiated contract provides for diverting a part of the volume, originally contracted on a delivered ex-ship basis, to other markets.  Under the re-worked deal with Gazprom, the duration of the contract has been extended by three years and the Indian company has agreed to buy an additional six million tons of LNG volumes.
The pricing of the super-cooled fuel has been changed from 9-month linkage to Japanese Customs cleared crude to three months average of Brent, sources said. The deferral will allow GAIL more time to find customers for the imported gas. Gazprom will supply LNG from the Yamal LNG plant in the Arctic Peninsula.
In recent years, India has been making the most of its position as one of the world's biggest energy consumers to strike better bargains for its companies, striking major favorable deals with both Western, Russian, and Chinese energy giants.