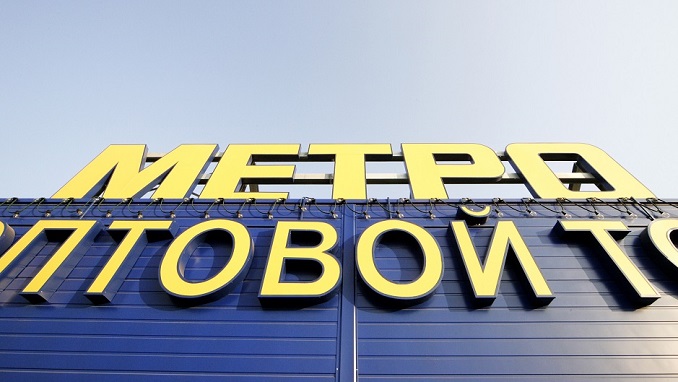 German retailer Metro hopes to turn around its struggling Russian business soon, the company's chief executive said on Monday, according to Reuters.
Speaking at an event in Berlin to promote Metro's cooperation with start-ups, Olaf Koch described the problems in Russia as "a bit of a hiccup".
"I am very optimistic we will correct that situation in the near future," he said.
Metro said last month it hopes to stabilize its ailing Russian business in the coming months after overhauling management and introducing bulk discounts to attract more independent traders and restaurant owners.
Metro AG shares collapsed to a historic low In Germany, with the company's leadership at the end of April shocking investors with a warning that it will not achieve the targets for the current fiscal year in terms of turnover and profit growth. Metro attributed the drop to the woes of its Russian operation. No other regional market was mentioned in the company's written statement, although Metro Cash & Carry shopping centers operate in 25 countries around the world.
"I must admit I was very surprised because until now, Russia has been the best region for Metro in this indicator, like the rate of operating profit," Gerold Deppisch, an analyst at Landesbank Baden-Württemberg in Stuttgart, told DW last month.
Metro CEO Olaf Koch said in May he was optimistic that a new management team and pricing policy in Russia could turn the business around, predicting more pain in the third quarter of the fiscal year, but a recovery in the fourth.
"We are convinced that with a refocused strategy, we will stabilize the country towards the end of the year," Koch said.
Metro wants its 91 Russian stores to target more independent traders, hotels, and restaurants rather than competing for ordinary shoppers. It has introduced a new "buy more, pay less" concept for about a third of the goods it sells, a strategy that helped revive sales in Romania and Ukraine, but that analysts said looks set to weigh on profitability.