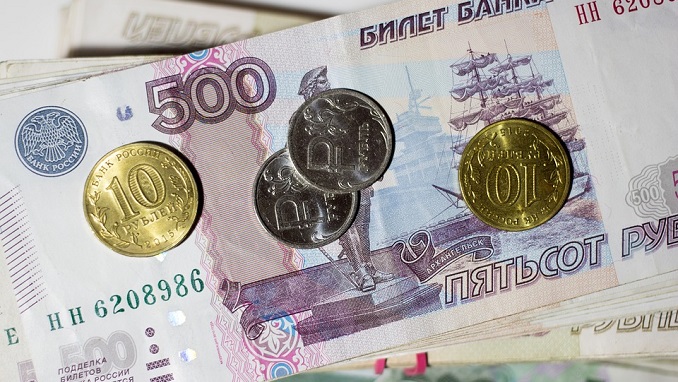 The steady depreciation of the ruble, which lost 20% of its value against the dollar since the beginning of the year, is irritating the country's citizens, says a report by Romir Research Holding based on recent opinion.
Three-quarters of those surveyed said that the devaluation is "a problem for the state," while two-thirds stressed that it created difficulties for them personally. Nearly 70% accused the authorities of not doing enough to stabilize the exchange rate. Meanwhile, many Russians would surely be surprised if they found out that currency debasement is part of the government's deliberate policy, Nezavisimaya Gazeta reported.
According to Industry and Trade Minister Denis Manturov, the current devaluation of the ruble did not dramatically affect Russian industry.
But Russians understand that the depreciating ruble will lead to rising inflation, costlier lending rates and higher prices on pharmaceuticals, along with shelved travel plans, the impossibility of purchasing foreign-made devices and even growing air travel risks.
"We often hear people say that if you make money in rubles and spend rubles then you don't have to be concerned about exchange rate fluctuations, but the poll shows that this view is wrong," Romir President Andrey Milekhin said, commenting on the survey's results.
Sergei Khestanov, associate professor at the Russian Presidential Academy of National Economy and Public Administration, points to a paradox: people for some reason believe that the government must be concerned about the ruble's instability, while currency debasement is in the government's interest, the expert said.
"The ruble will always depreciate. In 2000-2008, there were times when the ruble strengthened but the government has taken those mistakes into account and will now counter any signs of the ruble's strengthening by purchasing foreign currency for the reserves," Khestanov said.
"However, it is impossible to explain this policy to the wider public," he noted.