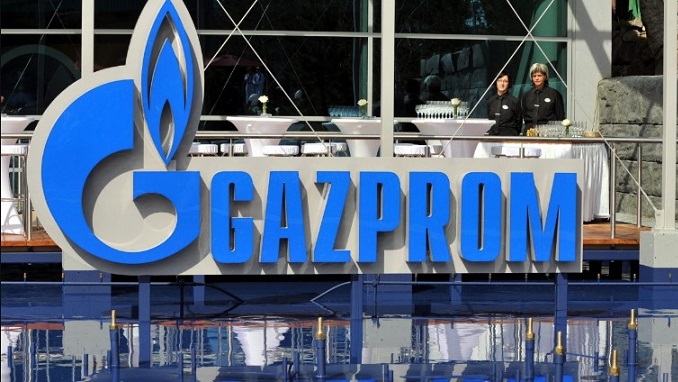 Russian gas producer Gazprom said on Monday it exported 64.4 billion cubic metres of natural gas to countries outside of the former Soviet Union in the first four months of 2019, 8.4 percent less than it did in the same period last year, Reuters reports.
The company said its natural gas output stood at 181 billion cubic metres, up 2.1 percent from a year earlier.
Last week, Gazprom said its annual net profit doubled last year, led by record sales to Europe despite pressure on EU states to diversify away from Russian energy imports.
"Gazprom is also working on contingency plans in case the undersea Nord Stream-2 gas pipeline to Germany is delayed and talks on a new gas transit deal with Ukraine fall through," a spokesman said after the company released its annual results on Monday.
Gazprom is a lynchpin of Russia's commodity-dependent economy with its sales accounting for over 5 percent of the country's $1.6 trillion annual gross domestic product.
The Kremlin-controlled gas producer's exports to European countries and Turkey reached almost 202 billion cubic meters (bcm) last year, even though the European Commission has called for EU states to reduce their reliance on Russian energy amid wider political tensions.
However, Gazprom has said that its exports to Europe have declined so far this year, partly due to warmer weather.
Meanwhile, data from fuel and energy monitoring enterprise CDU TEK said Russian crude oil production was down 0.6% m/m in April as all oil companies except Gazprom Neft reduced oil production, but gas output rose 3.9% y/y.