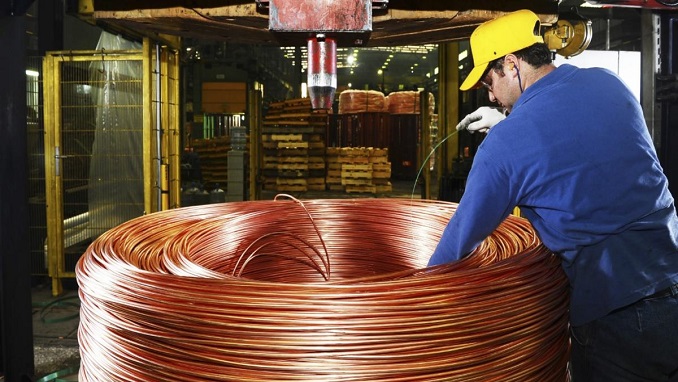 The construction of a massive mining and metallurgical plant at the Udokan copper deposit in a remote region in eastern Siberia began, a company owned by Russian billionaire Alisher Usmanov's holding company said on Tuesday according to Reuters.
Baikal Mining Company, owned by Usmanov's USM holding, said the plant will have the capacity to process up to 12-million tonnes of ore per year after it launches in 2022, producing cathode copper and sulfide concentrate. The company also said that if conditions are right, it may increase its capacity to process 48-million tons of ore per year.
Udokan is the largest undeveloped copper deposit in Russia and one of the biggest in the world, holding total reserves of around 26.7-million tons. The deposit is located in a remote area with poor infrastructure, high seismic activity and permafrost ground conditions, which along with extraction difficulties due to the characteristics of the ore, have impeded exploitation so far.
Copper was first discovered in Udokan in the 1940s.
Sixty-four-year-old Usmanov is Russia's tenth richest businessman, according to the Russian edition of Forbes magazine, which estimates his wealth at $12.5-billion. His portfolio includes a half of Russia's biggest iron producer, Metalloinvest, as well as telecoms and internet assets.