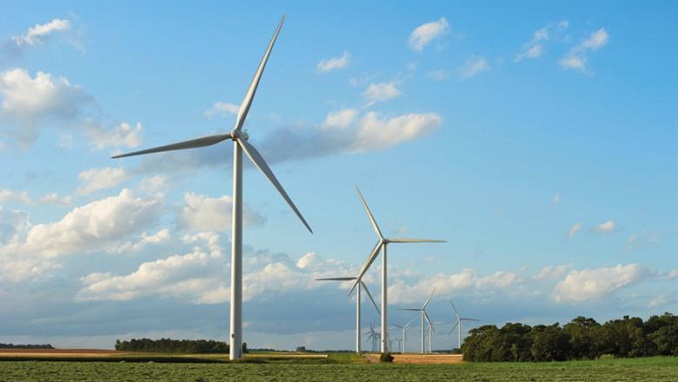 Fintel Energija, the Serbian subsidiary of Italy's Fintel Energia Group, said it has established a company in Russia to develop two wind power projects there, Construction.ru reported.
The Russian unit, Fintel Russian Ventures, will build and operate two wind farms with installed capacity of 25.2 MW and 273 MW, located in the regions of Ulyanovsk and Saratov, respectively, Fintel Energija said in an e-mailed statement on Friday according to Serbian news outlet Blic.
Fintel Russian Ventures will invest 32 million euro ($37.1 million) in the Ulyanovsk wind farm, which will be built in the Novoulyanovsk industrial zone and will be equipped with six turbines with a capacity of 4.2 MW each. The construction of the wind farm will be completed in 2020.
The Saratov wind farm will comprise 65 turbines, Fintel Energija said. Fintel Energija's parent company plans to issue a seven-year wind bond to finance the project.
In July, Fintel Energija launched the first initial public offering (IPO) on the Belgrade Stock Exchange since 1940.