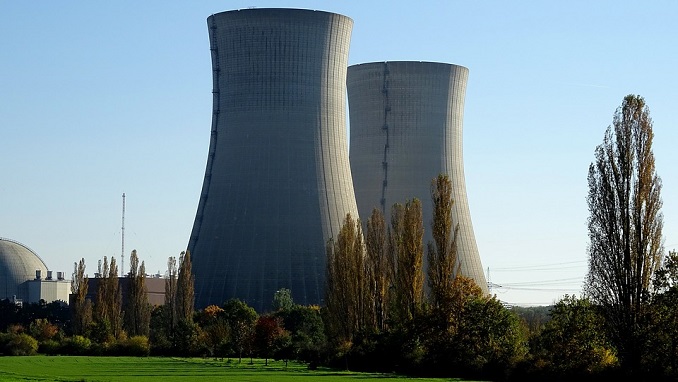 Authorities in Uzbekistan have chosen a site for the construction of Uzbekistan's first nuclear power plant, Russia's Foreign Minister Sergey Lavrov said during a visit to the Central Asian nation last week. The plant may become the first of its kind in Central Asia.
"Uzbek President Shavkat Mirziyoyev today expressed satisfaction with how this project was coming along and said that we have managed to come to an agreement about a site. This was an important stage in this operation," Sergei Lavrov was reported as saying by TASS news agency.
The choice of site appears to have considerably sped up the original schedule, which had envisioned a definitive decision being made on the location only by 2020.
Russia and Uzbekistan reached an agreement on the $11 billion nuclear power plant during President Vladimir Putin's visit to Tashkent last October. At a ceremony during that visit, Mirziyoyev and Putin pressed a giant blue button to symbolically mark the start of survey works.
Mirziyoyev in February signed off on his government's concept document for the development of the nuclear energy industry for 2019-2029. That roadmap casts atomic energy as an environmentally friendly and cheap source of power generation for a period of anywhere upward of 60 years. The plant is also seen as crucial to ensuring that Uzbekistan meets it target of producing 117 billion kilowatt hours (kwh) of electricity per year by 2030. Energy officials have said that the objective for this year is 67.5 billion kwh.
Construction of 2.4-gigawatt plant is slated to start in the central Navoi region in 2022 and will be financed in part by preferential loans from Russia. The start of power output is scheduled for 2028.
Jurabek Mirzamakhmudov, director general of Uzbekistan's atomic agency Uzatom, said in an interview earlier this month, the impetus behind the Navoi plant has been to reduce the country's reliance of natural gas, which currently accounts for 85 percent of power generation. Mirzamakhmudov indicated a far lengthier survey time than that was indicated by Lavrov, however.
"It is impossible now to talk about the specific location, as these works are ongoing," he told Nuclear Engineering International.
"It is necessary to conduct research on at least three sites. The research includes geological, hydrological, meteorological surveys and seismic, economic, infrastructure research. These works will be carried out within 1-1.5 years," he said.