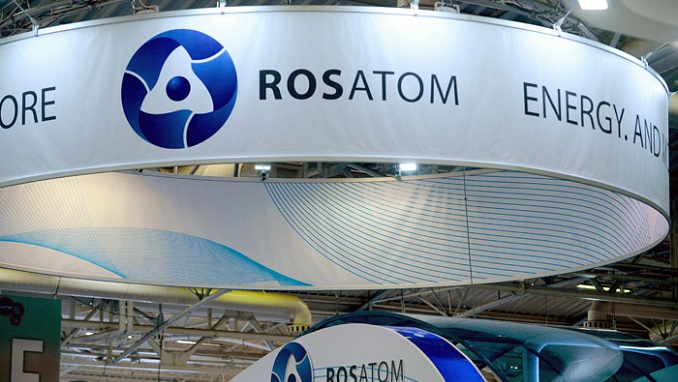 Russia's nuclear power agency Rosatom expects to double its overseas revenue in five years, exceeding $15 billion, the company's head Alexei Likhachev said at a meeting this week with Prime Minister Dmitry Medvedev.
"It is important to emphasize that the key topic of our further growth is foreign markets. We reached $6.6 billion in revenue last year and set ambitious goals for 2019," Likhachev said, according to RIA Novosti.
State-owned Rosatom has been on a tear lately. The company operates 35 nuclear power stations in Russia that produce 28 gigawatts (GW) of power, and it is actively exporting its nuclear technology to countries around the world.
Russia has been using nuclear power plants as a way of cementing ties with its fellow emerging markets with no nuclear power tradition and the BRICS countries, a group that started as a marketing tool for Goldman Sachs to sell equity but has increasingly turned into a real geopolitical alliance amongst the leading emerging market governments.
In recent years Rosatom has completed the construction of six nuclear power reactors in India, Iran and China and it has another nine reactors under construction in Turkey, Belarus, India, Bangladesh and China. Rosatom confirmed to bne IntelliNews that it has a total of 19 more "firmly planned" projects and an additional 14 "proposed" projects, almost all in emerging markets around the world.
Last year the Russian firm said it had an order book worth $134 billion and contracts to build 22 nuclear reactors in nine countries over the next decade, including Belarus, Bangladesh, China, India, Turkey, Finland, Hungary, Egypt and Iran. The size of the order book puts nuclear power station exports on a par with Russia's booming arms export business.
But underpinning the business is politics, Intellinews writes. Russia has long used energy as the sweetener when offering a package of trade deal to its international partners. Like gas pipelines, nuclear power stations are a way of binding countries to Russia, as nuclear power stations come with 60-year long maintenance deals and uranium supply contracts.
For their part, Rosatom's customers are keen to diversify their energy supplies away from price-volatile oil and gas and for many the only viable alternative is nuclear power. The new stations under construction in Belarus and Turkey, for example, will dramatically alter the energy make up of both countries, which are both currently almost entirely dependent on the import of Russian oil and gas.