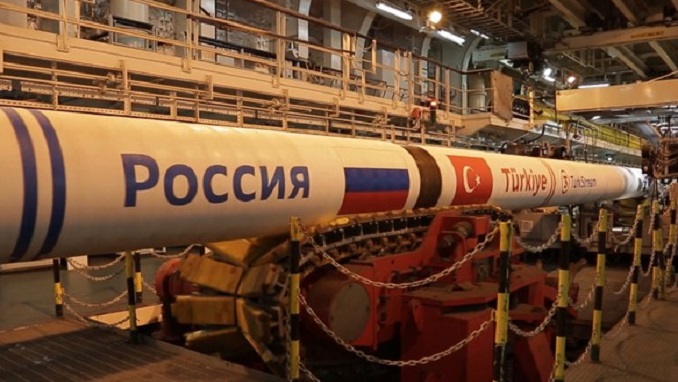 The Speaker of the Russian State Duma, Vyacheslav Volodin, has said that a free trade zone agreement between Serbia and the Eurasian Economic Union (EAEU) could be signed by the end of this year, RIA Novosti reported.
"The free trade zone agreement between the EAEU and Serbia, with its signing expected to take place by the year-end, will open the market for Serbian goods in countries of about 180 million people," Volodin said.
Russian Prime Minister Dmitry Medvedev visited Belgrade this weekend, taking part in commemorations of 75th anniversary of the city's liberation from Nazi German occupation.
The prime minister is particularly interested in the construction progress of the 402-kilometer (250-mile) TurkStream pipeline to Serbia from Turkey via Bulgaria which, according to Moscow, is going to supply the western Balkan countries. It has a capacity of 12.87 billion cubic meters of gas per year. 
Moscow-based publicist and Balkan expert Ivan Preobrashenskiy believes that the Kremlin expects the Serbian section to be completed according to plan by the end of this year, but there are problems with progress in Bulgaria. 
Trade turnover between Russia and Serbia grew by 3% and totaled $571 million in January – March 2019, Volodin noted. Over 800 companies with the Russian capital are currently working on the territory of Serbia and "Russia currently ranks third among the foreign trade partners of Serbia (with the specific weight of 8.9%) by trade turnover," the speaker said. 
Russia is fifth by volume of Serbian import with the specific ratio of 5.1%. These are largely supplies of vegetables, fruits, dairy products, textile and pharmaceuticals, the lower house of Parliament speaker added.