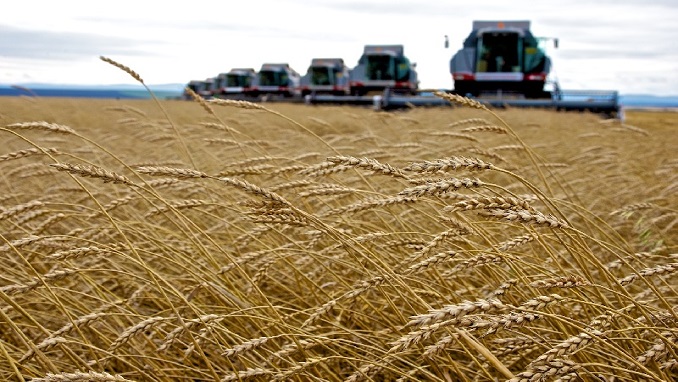 Russian veterinary and phytosanitary watchdog Rosselkhoznadzor said on Monday that the country has started supplying wheat to Brazil for the first time in eight years, Interfax news agency reports.
"The first lot of Russian wheat amounting to 26.2 thousand tonnes was shipped to Brazil from the Kaliningrad Region for the first time in eight years," the authority said.
Rosselkhoznadzor specialists negotiated the conditions of Russian wheat export to the Brazilian market with the South American country's Ministry of Agriculture, the Russian authority said.
According to information from the exporting company received by Rosselkhoznadzor, the mentioned lot of Russian wheat underwent all the laboratory tests for compliance with quarantine phytosanitary requirements of Brazil and was authorized for import without any restrictions from the Brazilian side.
Brazil imports about 7 million tons of wheat annually, according to official data.
The country booked 25,000 tons of Russian wheat in July after phytosanitary issues have for years barred any potential Brazilian deals for the Russian commodity grain.
Brazil and Russia opened talks last year in an effort to find a common ground for the trading of cereals and meat. The Russian government was hoping to find new markets for its grains after bumper harvests and Brazil was looking to expand sales of poultry, beef, and pork.
Late last year, Brazil adopted new legislation clearing imports of Russian wheat. But Russia then placed temporary restrictions on imports of pork and beef products from Brazil after a banned food additive was found in some shipments.
The Russian Ministry of Agriculture's outlook says grain export in the 2018-2019 agricultural year (started on July 1) is expected at the level of 44-45 million tons.