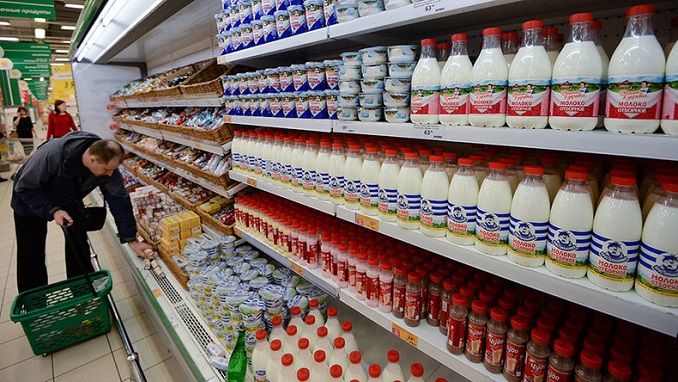 Russia has destroyed more than 26,000 metric tons of food in the three years since the country's government launched an embargo on imported agricultural products from Western countries in retaliation for U.S. and EU sanctions, Interfax reports.
The Kremlin ordered the physical destruction of food from the Western countries that levied sanctions against Russia for its 2014 annexation of Crimea. Critics argued the food blacklists amounted to a "war on food" and evoked memories of Soviet-era famines.
Russia's agricultural watchdog Rosselkhoznadzor said in a press release on Monday that it had destroyed more than 26,000 metric tons of banned food since August 6, 2015.
"Many of the products are fruit, particularly Polish apples, as well as a significant amount of Turkish tomatoes," the agency said in a release.
Almost 8,000 metric tons of contraband meat, dairy and agricultural products have been seized at the border in 2017 alone, the watchdog said.
Rosselkhoznadzor named Belarus as the chief transit point for banned food, and noted that some sanctioned products reach Russia via Kazakhstan.
The food embargo has been in effect in Russia since August 7, 2014 for products from the USA, the EU, Australia, Norway and Canada. Albania, Montenegro, Iceland, Liechtenstein later joined the list of these countries, as did Ukraine.
Meat and meat products, milk and dairy products, fish and fish products, vegetables and fruit all fell under the ban. The embargo has been extended to salt, live pigs, except for purebred breeding animals, as well as for the supply of fresh, chilled or frozen food by-products.