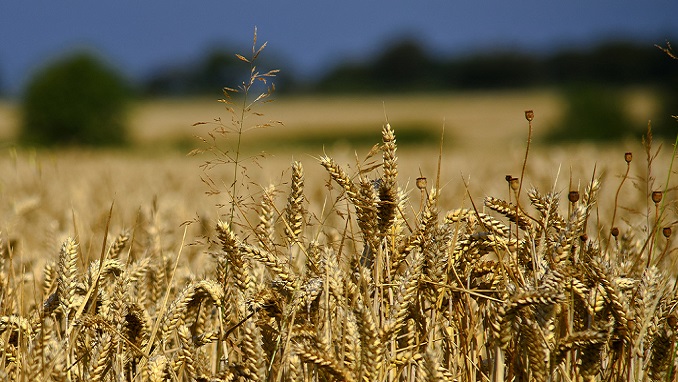 Boosted by an increase in global benchmarks in Chicago and a strengthening of the rouble, Russian wheat export prices rose last week, Agriculture.com reported.
Last week, the Russian currency hit its strongest level since August, while Chicago wheat futures touched 3-1/2 week highs. Black Sea prices for Russian wheat with 12.5 percent protein content and for delivery in April were $227 per ton on a free on board (FOB) basis at the end of last week, up $5 from a week earlier, agricultural consultancy IKAR said in a note.

SovEcon, another Moscow-based consultancy, quoted FOB wheat prices up $3 at $226 a tonne. The country exported 35.7 million tons of grain from the start of the season on July 1 to March 21, down 5 percent from a year ago, according to SovEcon. That included 30.1 million tonnes of wheat, up 5 percent from a year ago.

SovEcon also said it may downgrade its forecast for Russia's 2018/19 grain exports from the current 44.8 million tons due to the rouble strengthening and relatively high domestic prices. Domestic prices for third-class wheat were unchanged at 12,000 rubles ($186) a tonne at the end of last week in the European part of Russia on an ex-works basis, SovEcon said.
On Tuesday, Russian Deputy Minister of Agriculture Oksana Luth said the country has set the ambitious goal of preserving the country's leading position in the wheat export market.
"We are leaders in wheat exports, our task is to keep this leadership and further strengthen this position," Luth said at a roundtable dedicated to quality in agribusiness at Russian state-owned agricultural bank Rosselkhozbank.
Luth also noted that the ministry's main task was to boost the production of grain in Russia and continue delivering it to the international market.
Total grain exports in the 2017-2018 agriculture year (from July 1, 2017 to June 30, 2018) amounted to 52 billion tons, which included 40 billion tons of wheat. At the end of the last agricultural year, Russia became the world's leader in wheat exports, ahead of both the United States and the European Union.