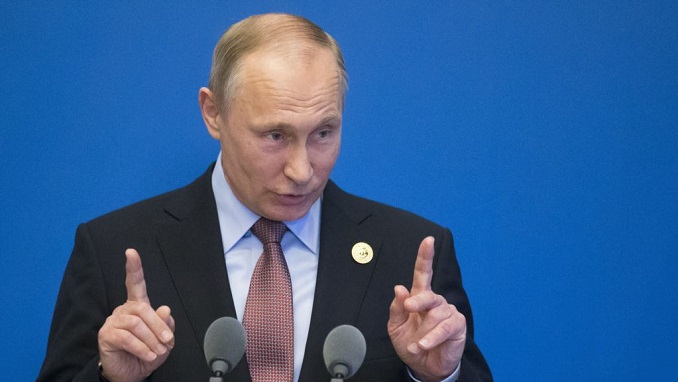 As Vladimir Putin prepares to be inaugurated for his fourth term as president Monday, Russian companies are expecting wide-ranging reforms, and are full of suggestions for a new government with promises to revitalize the country's economy, AFP reports.
Тhe new government will be tasked to fulfill the ambitious goals that Putin presented to Parliament in March, at a time when Moscow's relations with the West remain tense with U.S. sanctions hurting the Russian economy like never before.
In his last major speech before winning the presidential election by a landslide, Putin set a goal of halving Russia's "unacceptable" poverty rate in six years by investing in infrastructure, housing, and health services.
He also promised a growth rate of 4 percent against forecasts of 1-2 percent, as the Russian economy continues to stabilize following a recession that ran until 2016.
"In general, our key task for the next few years is a significant raise of the citizens' real income. And there is a good foundation for that now. The economy has grown more stable, it has handled the sharp fall of oil prices, attempts to put pressure via sanctions, the changes of the global political settings," the president said, as quoted in the press release of the Kremlin, issued Monday.
Earlier, presidential spokesman Dmitry Peskov said that Putin had gathered the government members in the Kremlin and thanked them for their work. As the meeting was held on Saturday, police arrested hundreds of demonstrators in Moscow in a brutal crackdown on an opposition rally.
Alexei Navalny, a popular Russian opposition leader and anti-corruption crusader who had called for nationwide anti-Putin protests ahead of the inauguration, was among the first to be seized by law enforcers at an unauthorized meeting in Moscow's iconic Pushkin Square.
Elsewhere in Russia, there were street protests in more than 90 cities as people voted with their feet for Navalny's "He's Not Our Tsar" campaign.