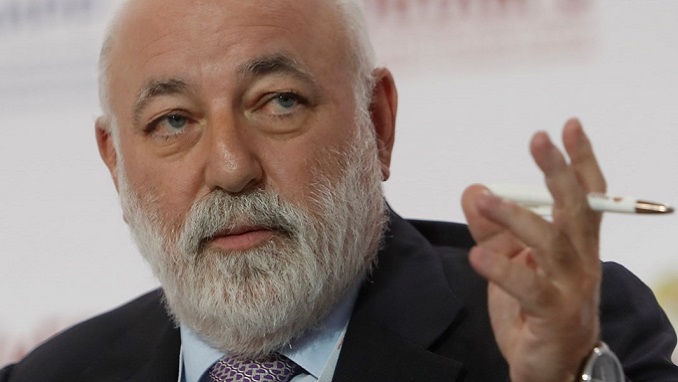 Investigators working with special counsel Robert Mueller questioned Russian oligarch Viktor F. Vekselberg as part of the probe into Russian election interference, The New York Times reports.
According to the report, the investigators stopped Vekselberg, a Russian billionaire who attended President Donald Trump's inauguration, at a New York-area airport this year and wanted to search his electronic devices.
It's unclear what sparked Mueller's interest in Vekselberg, who has many business ties to the U.S. He also attended a dinner in Russia in December 2015 that Michael T. Flynn, Trump's former national security adviser, was present at. Vekselberg was one of seven Russia-linked oligarchs slapped with sanctions by the Trump administration in February.
Flynn, Trump's first national security adviser, stepped down shortly after taking office after it was revealed that he lied to Vice President Pence and other officials about his interactions with then-Russian Ambassador Sergey Kislyak.
Vekselberg was among several Russian individuals and entities that were hit with U.S. sanctions last month in response to what U.S. officials said was Moscow's broad destabilizing activities.
Mueller's team is investigating Russia's efforts to meddle in the 2016 presidential election and possible collusion between members of the Trump campaign and Moscow.
Trump has denied any wrongdoing on his part or on the part of his campaign associates, and has called Mueller's probe a "hoax" and a "witch hunt."