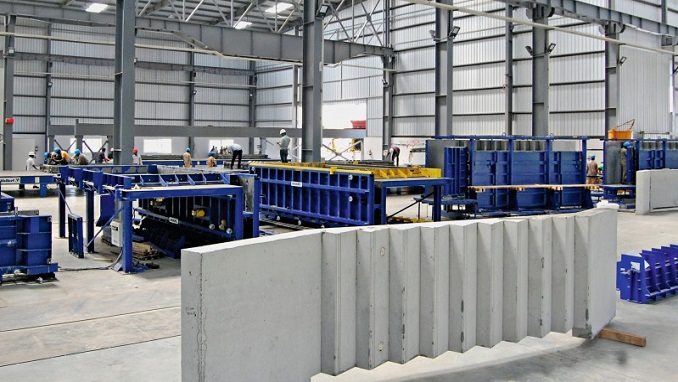 Austria's formwork company Doka GmbH, a branch of the Umdasch Group AG, will initiate construction of its first formwork plant in Russia's Lipetsk Special Economic Zone, RIA news agency reported.
According to the press secretary of the Lipetsk Economic Zone, Elena Syomina, full works on the plant should start by the end of July.
"Austria's Doka GmbH will start building the plant in Lipetsk SEZ by the end of July. It will invest about 500 million rubles ($7.9 million) into the project. The new corporate branch in Lipetsk will be the first production site of the German concern outside the European Union," Syomina said.
The Austrian company intends to build the plant in Russia "to take advantage of the giant potential of the Russian market, in housing and commercial construction in the first instance," the press secretary said. "The plant will occupy the area of 6 hectares. It is to be launched in 2019 and will produce formwork for Russia and other markets with similar requirements," she said.
Doka GmbH is affiliated with Austria's Umdasch Group, founded in Austria in 1868.
The Lipetsk Special Economic Zone, with its area of about 2,300 hectares, was organized in 2005. Its residents are 54 companies from 16 countries, producing medical and energy equipment, alternative energy elements and systems, machinery and auto parts.