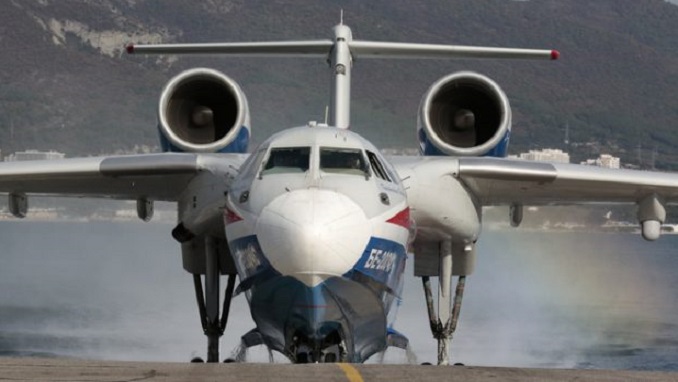 An Arctic air expedition, first of its kind in Russian aviation history, kicked off from the Samara Region on Tuesday morning, TASS news agency reported from the site.
Three amphibious planes took off one after another from a small air field in the Krasny Yar village, heading for north-east. They will fly across nine countries, the voyage participants told the state news outlet.
The planes will cover more than 20,000 km above the polar areas. The expedition's organizers say this would be the first voyage of the kind for Russian amphibious planes.
"The expedition's route is about 11,000 nautical miles (20,000 km)," the project's coordinator Sergei Alafinov said. "In Russia, we are flying towards the Arctic Ocean and then will go along the shore to the Shmidt Cape and the Providence Bay."
From there, the planes will cross Alaska, Canada, Greenland, Iceland, the UK, Norway, Sweden and Finland, and then the expedition will go above Velikiy Novgorod, Yaroslavl and Cheboksary to return to the Samara Region, he continued. The planes will make about 50 landings and stops on the route. "We plan the expedition will take about 40 days," he added.
Another member of the expedition, cosmonaut and Hero of the Soviet Union Oleg Atkov said the flight is supported by the Russian Presidential Administration, the Foreign Ministry and the Ministry of Transport. "All of them have supported us accordingly," Atkov said.
This Arctic expedition would be the first stage of the global oceanic flight, dubbed Twenty Thousand Leagues Above the Sea. This global project, with the route crossing coastal areas of four continents, three oceans and seven seas, will contain an aviation route to the Antarctica.
"If everything is fine with the Arctic stage, then next year we shall make another, Antarctic stage," Alafinov said. "As you know, in early 2020 we shall mark the 200th anniversary of Antarctica's doscovery by Russian explorers."