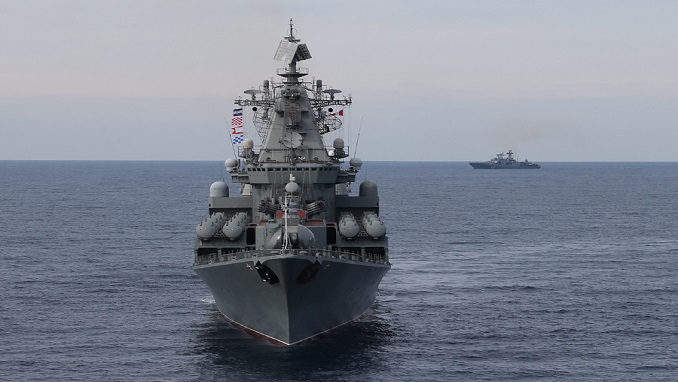 Russia will build a large, modern naval base in the town of Kaspiisk in its Republic of Dagestan, the country's Defense Minister Sergei Shoigu said, according to the Dagestan office of RIA news agency.
The defense minister said that Russian specialists already started the work to expand the bay in the town for Russian warships and create necessary infrastructure on land. The first stage of construction works is to be finished by the end of this year.
The announcement comes just days after the five states on the shores of the Caspian Sea, including Russia, agreed to divide the presumably rich natural resources on the Caspian seabed, a move seen as a sign of decreasing tensions which have marred the region in the past.
Viktor Zavarzin, Deputy Chairman of the State Duma Defense Committee, said that the construction of a powerful naval base in Kaspiisk would be of great importance for the protection of the interests of the Russian Federation. The official noted, though, that the implementation of the project would require a huge amount of work.
Shoigu announced the forthcoming relocation of the Caspian flotilla from Astrakhan to Kaspiisk in April. According to him, the number of servicemen there "will multiply".
The Caspian flotilla includes surface ships, search and rescue vessels, aviation, parts of coastal forces, as well as special, technical and logistics support.
The first stage of construction works for the new naval base is planned to be completed before the end of this year.