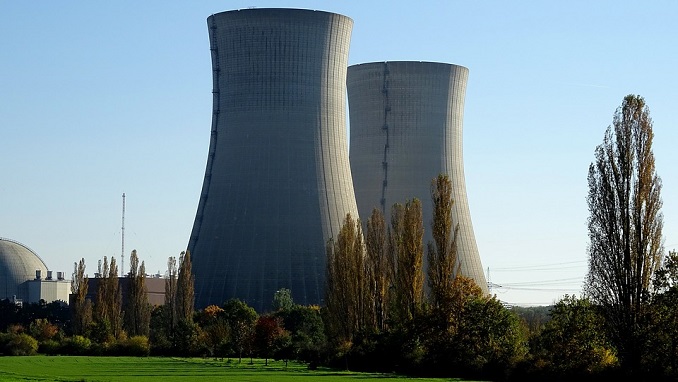 Construction of Egypt's first nuclear power plant will begin in the next two to two-and-a-half years, the country's officials said Sunday, according to Reuters.
The 4,800 megawatt (MW) capacity plant at Daba'a in the north of the country, to be built by Russia's state nuclear corporation Rosatom, aims to be up and running by 2026, a spokesman for the energy and electricity ministry told the news agency.
Moscow and Cairo signed an agreement in 2017 for Russia to build a nuclear power plant in Egypt, with Russia extending a loan to Egypt to cover the cost of construction. At the time, it was announced that Russia will finish constructing the power plant by 2028-2029, while the project is estimated to cost $21 billion, with Russia covering 85 percent of the construction costs.
Last December, Egyptian President Abdel-Fattah El-Sisi and his Russian counterpart Vladimir Putin attended the signing of the agreement, which officially marked the launching of the power plant project.
"I am pleased to note that our economic links are developing at a fairly high pace, and we really have a lot of good projects ahead," Vladimir Putin said.
According to analysts, Cairo and Moscow have grown closer together due to Egypt's disappointment in U.S. foreign policy. The lack of American engagement in the country seems to have left the door open for Russia. Putin has eagerly stepped in, which is particularly evident in the 50-year agreement signed in May this year, meant to establish a Russian Industrial Zone (RIZ) in the Suez Canal Economic Zone (SCZone).