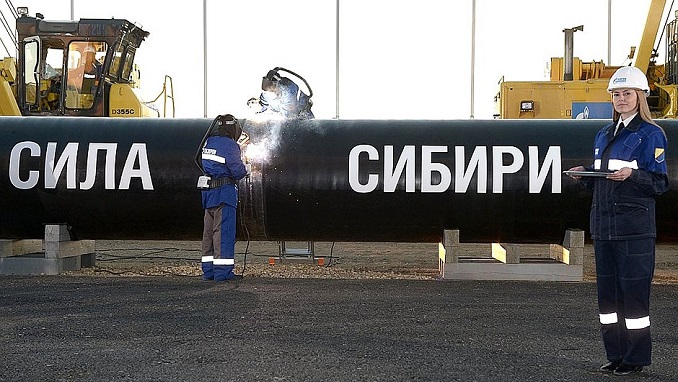 Russian environmental organizations have protested Gazprom's plans to build a gas pipeline to China in the Golden Mountains of Altai, a UNESCO World Heritage site, Kommersant reports.
The company's works through the Ukok Plateau in Altai come following comments from Gazprom CEO Alexei Miller, who said last week that the company had stepped up talks with China's CNPC on the so-called "western route" of gas supplies to China through Altai. Earlier, Russian Energy Minister Alexander Novak said the countries planned to agree soon on supplies via the route, which is dubbed the Power of Siberia 2.
Environmentalists warn that the pipeline's construction will destroy fragile alpine soil and affect the flora and fauna of the plateau. The UNESCO World Heritage Committee has stated many times that the pipeline's construction on this site was inadmissible. The international organization warned that any decision on building the pipeline through the plateau would become grounds for putting the Golden Mountains of Altai on the list of endangered world heritage sites.
The Ukok Plateau is home to more than 150 archaeological monuments, and it gained worldwide fame after a mummy of the so-called Altai Princess was uncovered there in 1993. The Altai people consider the plateau a sacred site.
In 2012, the Altai administration amended a law on the Ukok national park, allowing the construction of linear-type facilities on its territory. Gazprom told Kommersant that if a decision on building the Power of Siberia 2 pipeline was made, the company would do it in full compliance with wildlife protection laws.
However, the UNESCO World Heritage Committee has repeatedly opposed any construction there, calling on Russia to consider alternative routes.
"Each intergovernmental project is justified and pursues national interests and goals, which observers in other countries may dislike," the Russian Natural Resources Ministry told the paper.