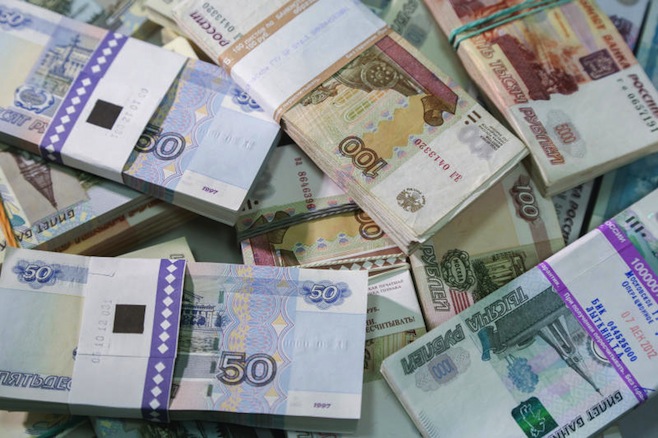 Nearly two-thirds (63%) of industrial enterprises need a stronger ruble to reduce expenses, and half of them (54%) believe that the growing ruble rate will help them attract investments, experts at the Gaidar Institute said in a study on Russia's economic climate, obtained by RBC.
The ruble's devaluation mostly affected Russia's consumer goods, food industry, and machine building, which focus on the domestic market, says Gaidar's Sergey Tsukhlo, adding that the September survey involved 650 Russian enterprises.
The results showed that the food industry seeks a stronger ruble to attract investment. Eighty-one percent of this sector's companies want the national currency to strengthen, the report says. Consumer goods (67%) and the timber industry (61%) have also demonstrated a high demand for a strong ruble.
A weaker ruble, meanwhile, brings advantages for Russia's oil, gas and metal producers, which export a significant volume of goods while receiving revenues in foreign currency. At the macroeconomic level, the ruble's devaluation has a positive effect. According to Experts at the Center for Development at Moscow's Higher School of Economics, this has served as a key driver for the Russian economy.
"Exporters benefit from devaluation as the export revenues are converted at a higher rate, raking in billions in profits, and some of them reach the budget and are distributed for the state's needs, producing a ripple effect on the economy," Deputy Director of the Center for Development Valery Mironov told the paper.
"Most processing enterprises depend on imported equipment. The major objective of industry now is to modernize outdated equipment, which hinders the increase in labor efficiency and production growth," said Georgy Ostapkovich, Director of the Center for Business Tendencies Studies at the Higher School of Economics.