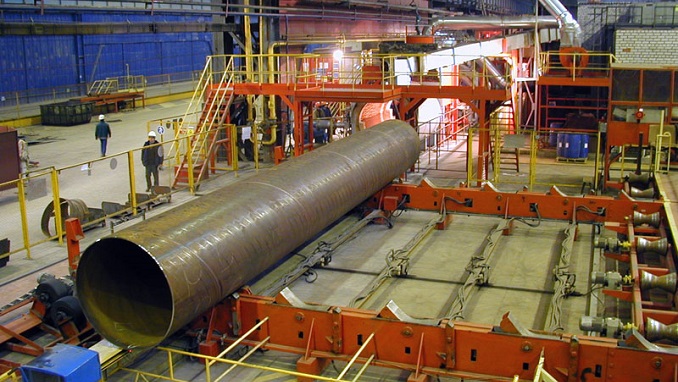 IPSCO, the U.S. unit of Russia's largest producer of steel pipes for the oil and gas industry, TMK, is expected to benefit from new U.S. import tariffs on steel and aluminum imposed by President Donald Trump, the company said.
TMK said IPSCO did not import steel, so should benefit from President Trump's move. The company had yet to finish evaluating how the import duties would affect other parts of its business, it said in a written reply to a Reuters request.
TMK also said an initial public offering of IPSCO, announced this year but put on hold due to volatility on global markets, was "postponed but not cancelled". TMK did not say when it might go ahead.
Last week, U.S. President Trump recommended 25% tariffs on steel and 10% on aluminum imports, exempting Canada and Mexico from the measure. A day later, the E.U. threatened to impose duties on bourbon, peanut butter, cranberries, and orange juice produced in the United States. Brazil and China have also said they are considering retaliatory measures.
Trump's stated targets for the tariffs are countries such as China and South Korea that allegedly flood the U.S. market with metal goods sold at artificially low prices. But China accounts for less than ten percent of all steel imports, which places it behind Canada, Mexico, and the European Union.
Some analysts think that Trump's controversial move is the beginning of a broader U.S. trade policy switch.
"In typical Trump fashion, other details of the tariffs also remain unclear. Indeed, the piece of paper that he signed wasn't a proper executive order: it was merely a Presidential proclamation—a statement of intent. But from the manner in which Trump spoke it seemed clear that, in his mind, at least, this marked a fundamental change in U.S. trade policy, and not merely a targeted anti-dumping measure," New Yorker columnist John Cassidy wrote.