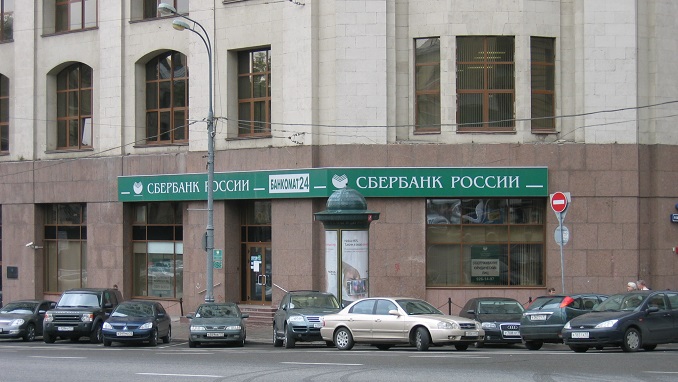 The only remaining bidder for the Ukrainian subsidiary of Russia's Sberbank is now Belarusian Paritetbank, the country's 15th biggest lender in terms of assets, owned by the country's Presidential Property Management Department, Kommersant reports.
This comes after Ukrainian businessman Valery Khoroshkovsky scrapped plans to acquire the asset. Previously, he wanted to close the purchase deal by the first quarter of 2018. Kommersant's sources close to Sberbank's Ukrainian subsidiary have confirmed rumors that the businessman has dropped the plans due to sanctions-related risks.
"On December 21, 2017 the National Bank of Ukraine (NBU) officially received the required set of documents from the Belarusian Presidential Property Management Department for the acquisition of the Sberbank subsidiary through Paritetbank," a source in the NBU said, adding that the regulator currently has no other bids.
In March 2017, Ukrainian President Pyotr Poroshenko imposed sanctions against five banks with Russian state capital operating in the Ukrainian market – Sberbank, VS Bank, Prominvestbank, VTB Bank and BM Bank.
Sanctions include a ban on the withdrawal of funds outside of Ukraine, as well as the payment of dividends, interest, return of interbank deposits and loans, funds from correspondent accounts of subordinated debt. The ban also concerns distribution of profits and capital of these five banks. After that, Russian banks announced plans to sell their assets in the country.
Kommersant's sources familiar with the NBU's position warn that the transaction's approval may be "challenging" due to the fact that "Viktor Sheiman is Paritetbank's shareholder," since the official is under strict sanctions imposed by the U.S. and EU over cases of opposition politicians, a businessman and a journalist who disappeared in 1999 and 2000. However, some analysts say the deal may still be approved as documents do not contain Sheiman's name.