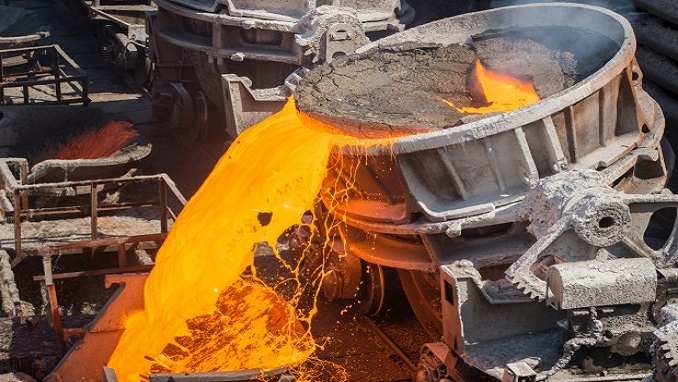 Russian steel manufacturers are anticipating a rising domestic demand in 2018 thanks in large part to Russia's economic recovery, chief executive officer of major Russian steelmaker Severstal Alexander Shevelev said.
The assessment comes despite expectations that current buoyant global steel prices would edge lower mid-year, Metal Bulletin reported.
"In 2017 Russian steel demand increased 5% and is expected to be 3-4% higher in 2018, supported by [gross domestic product] growth and gradual economic recovery," Shevelev said. Another driver for steel demand growth is higher investment activity as a result of low inflation, which allows the Central Bank of Russia to cut interest rates. Russia's inflation was 2.5% in 2017, according to the Russian Federal State Statistics Service, which represented the lowest level since 1991.
Severstal, one of Russia's largest steel producers, posted better-than-expected financial results for the fourth quarter of 2017 on Friday and said it forecast a rise in domestic demand of 3 to 4 per cent in 2018, after 5 percent growth the previous year.
The main drivers of rising Russian steel consumption will be a recovery in the car industry and strong dynamics in machinery, Severstal's Chief Financial Officer Alexey Kulichenko said.
Sales of new cars in Russia rose 11.9 percent in 2017 compared to the previous year, the Association of European Businesses lobby group said in January.
"Activity in the construction sector will be somewhat lower, but we still expect to see some growth," Kulichenko said, adding Severstal planned to raise steel output by 2 percent this year.
A steel trader in Siberia and an analyst at a rebar producer said construction would be a crucial factor for growth in steel consumption this year, underpinned by the government's Moscow mass housing renovation programme and low mortgage rates.
Steelmaker MMK, located in the Ural Mountains, is particularly well placed to profit from an upturn in domestic demand, analysts at VTB Capital said.
In a statement to Reuters, MMK said it saw its high degree of exposure to the domestic market as a key advantage this year.
"We are seeing the start of a process of recovery in domestic demand for steel," the company said.