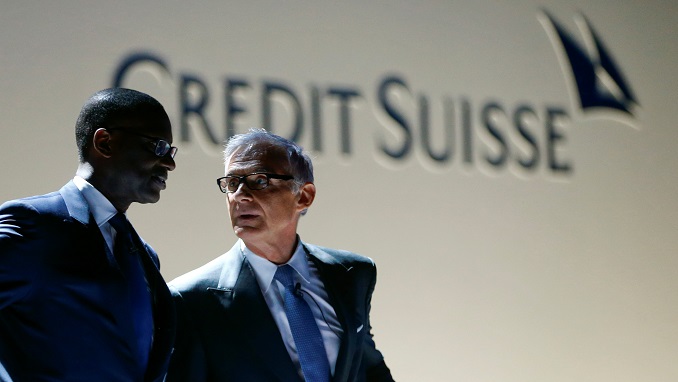 Switzerland's largest Bank Credit Suisse because of the sanctions the United States froze about $5 billion associated with Russia, Reuters reports.
"Credit Suisse works with international regulators wherever it does business to ensure compliance with sanctions, including compliance with sanctions involving Russia," a spokeswoman for the bank said, without identifying the owners of the money.
Such a move by the bank, which in the past had strong business ties with Russian oligarchs like Oleg Deripaska and Viktor Vekselberg, underlines the fear of many banks of reprisals from Washington for their cooperation with the sanctioned Russian individuals and entities, the news agency writes.
Analysts say that steps like these taken by big banks are sure to hurt the Russian elite by stopping an important way of financing and closing safe harbors for storing the wealth of Kremlin-linked billionaires.
In recent years, Switzerland has become one of the most important destinations for money leaving Russia, with wealthy Russians choosing the country for its combination of bank secrecy, political stability and high-end ski resorts such as Zermatt and St. Moritz. Roughly $6.2 billion, or 14 percent of total Russian cross-border outflows, went to Switzerland in 2017 — almost three times as much as to the United States, according to Russian central bank data.
The latest round of sanctions was announced in April by U.S. Treasury Secretary Steven Mnuchin to penalize Russia for its annexation of Crimea, involvement in the war in Syria and "attempting to subvert Western democracies".